Downtown Redwood City is inviting the community to a summer packed with fun events, including movies under the stars, live music, art exhibitions and family-friendly activities. All are free.
Here's what's in store:
MOVIES ON THE SQUARE Bring your blankets and snacks because Movies on the Square is making its grand return to Courthouse Square. Head downtown every Thursday from June 9 to September 8 for a captivating double feature of cinematic delights. The evening kicks off at 6 p.m. with family-friendly movies, followed by a showcase of independent short films from the Bravemaker Film Festival at 8:00 p.m., and finally, an exhilarating feature film at 8:30 p.m. Tables and chairs are limited, so be sure to arrive early to secure the best seats. Here's the lineup for June:
June 8: Paddington 2 (6:00 p.m.) & Thor: Love and Thunder (8:30 p.m.)
June 15: Bravemaker Independent Film (8:00 p.m.) & Creed III (8:30 p.m.)
June 22: Turning Red (6:00 p.m.) & Sleepless in Seattle (8:30 p.m.)
June 29: Bravemaker Independent Film (8:00 p.m.) & Top Gun: Maverick (8:30 p.m.)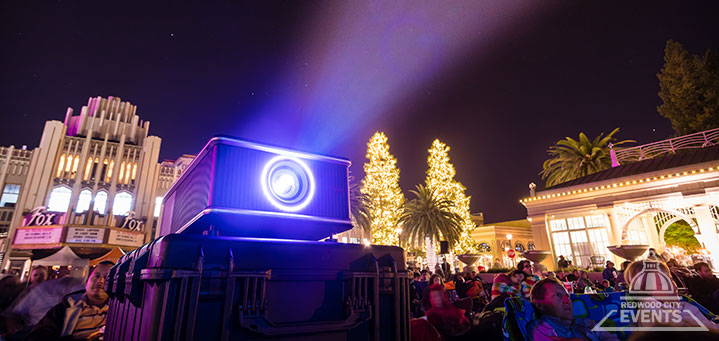 MUSIC ON THE SQUARE | Immerse yourself in live music every Friday evening at the Courthouse Square. From June 2 to September 1, experience an incredible lineup of free concerts featuring top-quality local and national musical performers. This year, Music on the Square is celebrating its 17th season, and it promises to be better than ever. Join us from 6:00 p.m. to 8:00 p.m. and let the music transport you to a world of pure enjoyment. Check out the upcoming performances:
June 2: Neon Velvet (Modern Rock Dance Party)
June 9: Carnaval (Santana Tribute)
June 16: LJ Bryant & the Lost Art (Soul & Funk)
June 23: Groove Ride (Dance Favorites)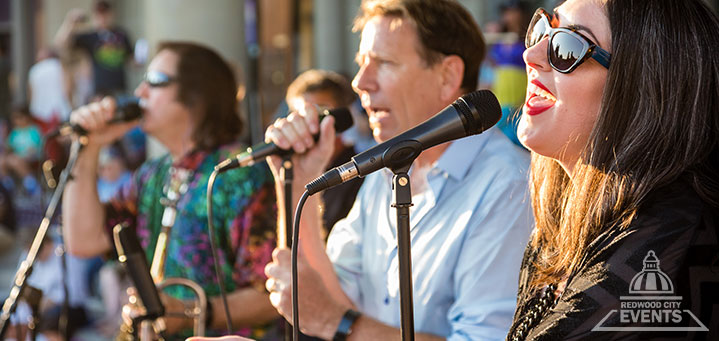 ART ON THE SQUARE Indulge your artistic side at ART on the Square from 5:00 p.m. to 8:30 p.m. on four summer Fridays: June 9, July 14, July 28, and August 25. Explore the vibrant local art scene as you stroll through a mesmerizing array of unique and captivating artwork on Hamilton Ave at Courthouse Square in downtown Redwood City. Discover distinctive jewelry, photography, glasswork, fiber art, ceramics, paintings, and more, all while enjoying live music from the nearby Music on the Square stage.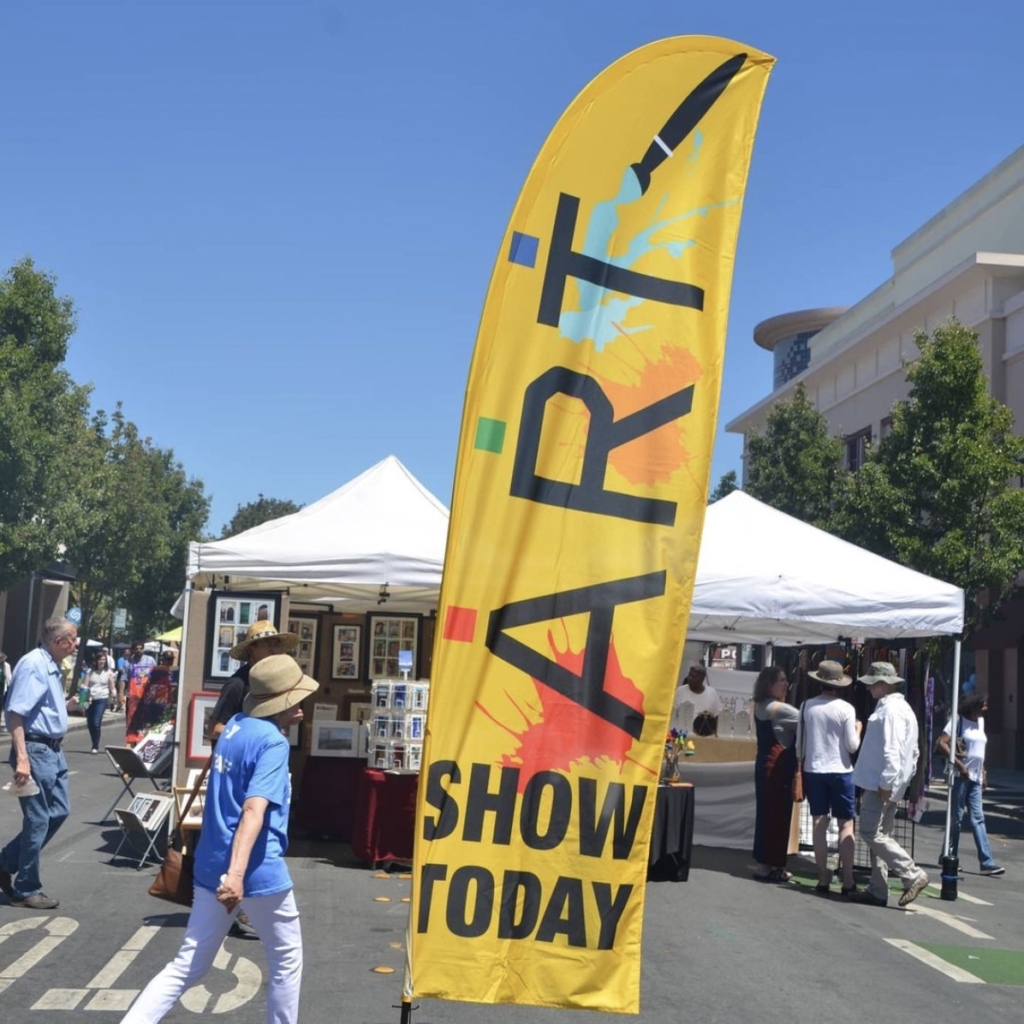 CLASSICAL ON THE SQUARE Treat yourself and your family to an evening of classical, instrumental, and opera music as the Redwood Symphony takes to the stage on Saturday, June 24, at 7 p.m. in Courthouse Square. Led by the talented conductor Eric K, this exhilarating concert promises to enchant music lovers of all ages. Experience the rich and timeless melodies performed by the members of Redwood Symphony, creating a truly memorable musical journey. Don't miss this wonderful opportunity to introduce your family, including children, to the magic of symphonic music!
While enjoying these events, visitors can also visit locally-owned restaurants, cafes and bistros. A full list of businesses can be found here.
Photos courtesy of the City of Redwood City.