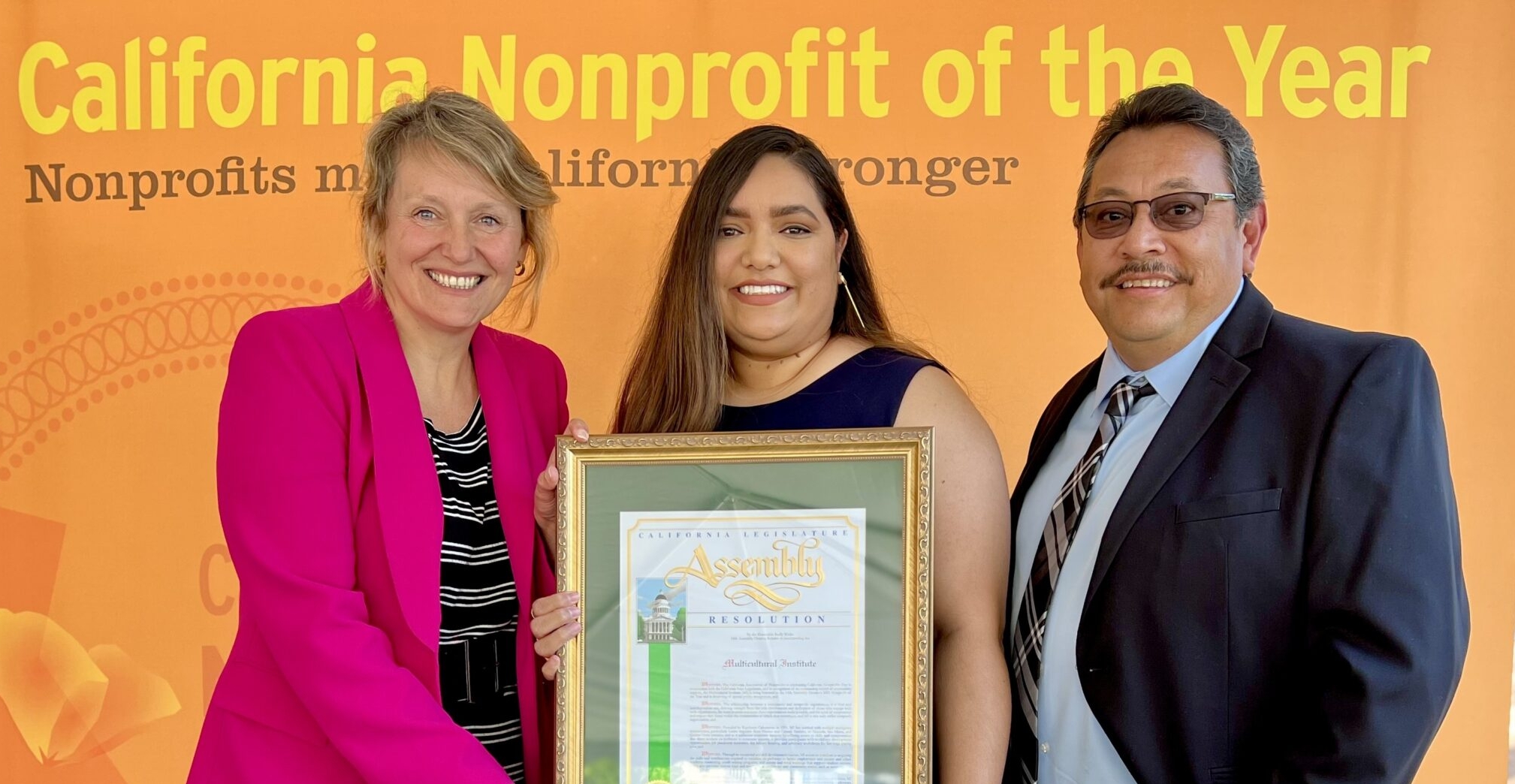 The Multicultural Institute (MI) has been selected as a 2023 California Nonprofit of the Year by California State Assemblymember Buffy Wicks of Assembly District 14.
The nonprofit's Executive Director Mirna Cervantes and Senior Programs Director Rudy Lara attended a luncheon at the State Capitol in Sacramento June 7th, where they were honored with a resolution and met with Assemblymember Wicks to mark the occasion.
The nonprofit—which has offices in Redwood City, Richmond and Berkeley—envisions a community where immigrants, regardless of their immigration status, are valued in their live/work communities, per the statement. To this end, MI provides an array of services including job placement assistance for day laborers and domestic workers, immigration/health support, weekly food distributions, after school tutoring, adult education courses, day laborer housing and more centered on serving immigrant families.
Cervantes said that "The Multicultural Institute's staff and Board of Directors work daily to improve the lives of day laborers, domestic workers and their families and we are deeply humbled to be recognized by California State Assemblymember Buffy Wicks as a 2023 Nonprofit of the Year."
Learn more about the organization here.
Photo courtesy of the Multicultural Institute.