The cost for Caltrain Monthly Passes is set to increase on July 1, according to the transit agency.
The change increases the multiplier from 14 to 15 days. The price for a one-zone Monthly Pass increases from $89.60 to $96, while the price for a 6-zone Monthly Pass goes up from $404.60 to $433.50. See the charts below to see the July 1 fares versus the current fares.
Caltrain said a number of fare and cost increases were approved by its board in August last year to raise revenue in order to remain fiscally sound. The transit agency already increased adult zone fare by 25 cents last October. That same month, monthly parking prices also went up from $55 to $82.50, and the discounted 8-ticket ride was eliminated.
The Monthly Pass increase was the last in a phased-in approach, with prices last increasing in November.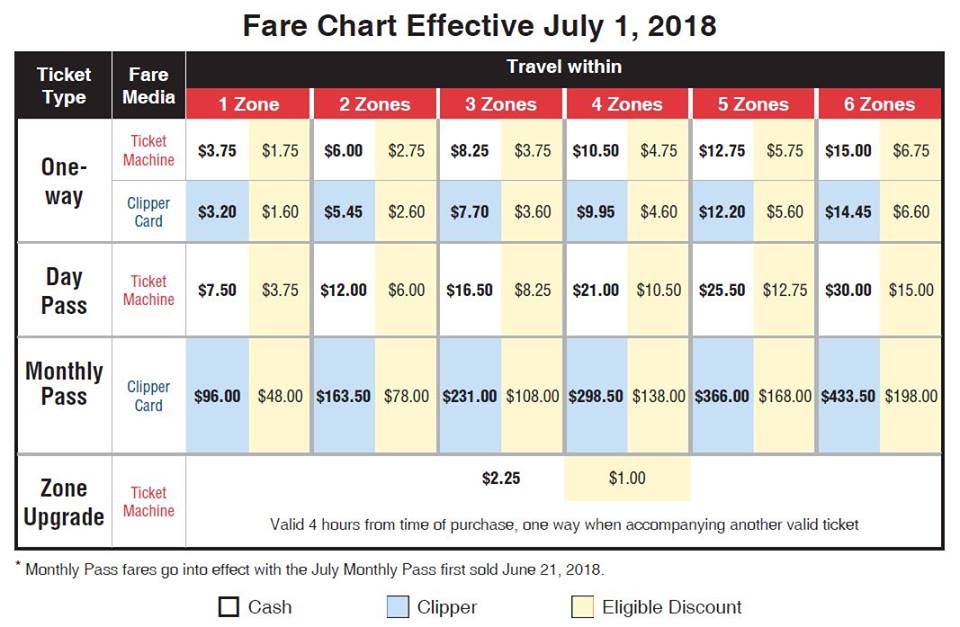 Current Fares: