The newly built "high-tech, high-touch" medical building at the Stanford Medicine Outpatient Center in Redwood City is scheduled to open for patient care on July 9.
On Monday, Redwood City Mayor Ian Bain, Councilmember Janet Borgens and Amy Buckmaster, president and CEO of the Redwood City/San Mateo County Chamber of Commerce, joined community members and medical professionals at a ribbon-cutting for the new facility at 420 Broadway St., called Stanford Medicine Outpatient Center, Pavilion D.
The three-story, 90,000-square-foot clinic will complement services provided by Stanford's first outpatient center at 450 Broadway that opened in 2009.
The building aims to achieve a new level of collaborative patient care — the design includes "clinic pods" that place specialists across different practices into the same workplace so they can more efficiently discuss a patient's care, according to Stanford officials.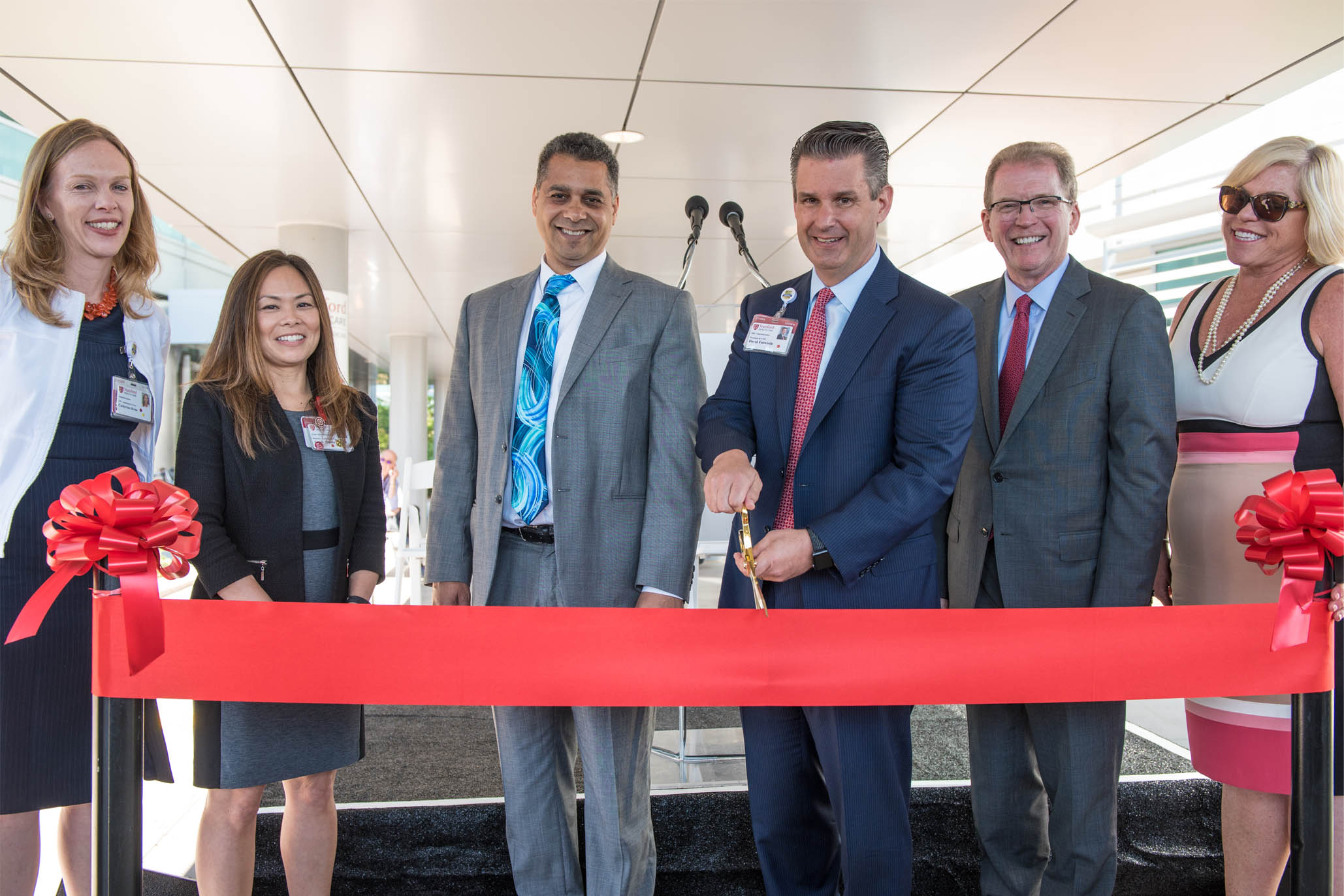 "Having a world-class facility like the Stanford Medicine Outpatient Center in Redwood City makes health care more convenient and accessible to our residents," Mayor Bain said. "This new medical building broadens the range of expertise and services available here, and throughout San Mateo County."
The medical building boasts a new Orthopaedic Clinic; Digestive Health Center; Pelvic Health Center; Endoscopy Procedure Suite; and Imaging. And it will complement services provided at 450 Broadway such as orthopedic surgery and sports medicine, dermatology, sleep medicine and pain management, according to Stanford.
The facility also includes extra-wide exam chairs in spacious rooms, consultation rooms for telemedicine visits, a health library, and private surgery prep rooms located just outside each of the procedure rooms.
"The Stanford Medicine Outpatient Center captures the essence of the high-tech, high-touch concept that is so important to our Precision Health vision," said Lloyd B. Minor, M.D., dean of the Stanford University School of Medicine. "Stanford Medicine is excited to expand and improve upon our ability to deliver leading-edge health care throughout our community, making it more convenient for our patients to receive a broad range of health care services."