Over 600 scarves, hats, gloves and socks were hung up at various sites in Redwood City last week as part of the third annual Chase the Chill program.
The charitable program collects the handmade, donated items made by community members through the end of October, then hangs the items at multiple locations around Redwood City for people in need to find and keep. The items featured tags stating, "I belong to no one, take me if you like me or if you need me."
The items were hung at city sites Monday, Nov. 19, and were scooped up quickly thereafter, organizer Jodi Paley said. One of the scarves was made by Redwood City Councilmember John Seybert, who said instructions from a YouTube video helped him create the item.
"I could have made about 10 had I bought enough material," Seybert said. "It's really easy to do."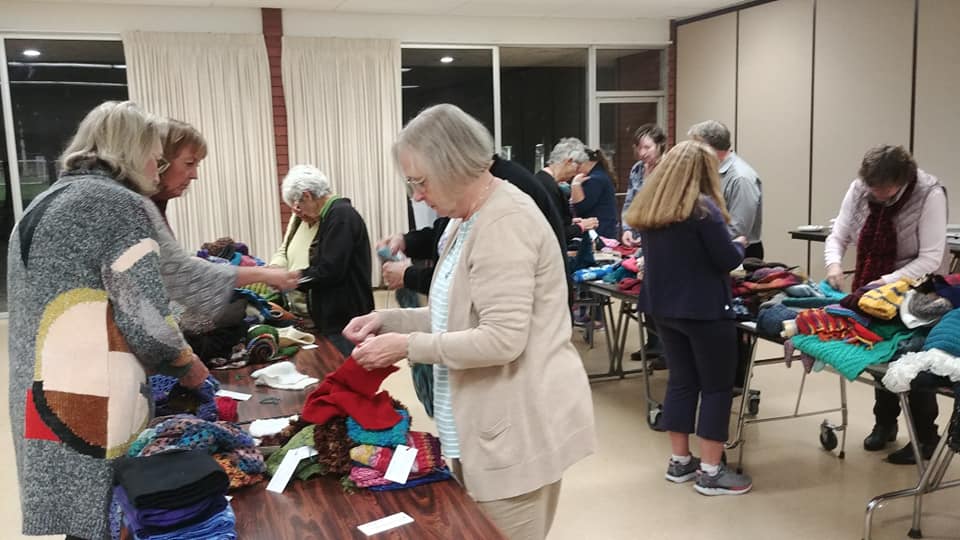 The relatively new Chase the Chill event is having a significant impact, Seybert added. He said he knows nonresidents who are considering installing similar programs in their communities.
"Because of what you have done in Redwood City….it's going to catch on in other communities," he said.
Paley credited the many community members "behind the scenes" that have made Chase the Chill a success, including Redwood City Parks, Recreation and Community Services Director Chris Beth and his staff.
On Nov. 7, volunteers met for a tagging and sorting event at the Community Activities Building. Then on Monday, "we spread out around the community" to hang the scarves in the cold, smoky early-morning air, Paley said. Volunteers were met by passerby with "thanks and amazement."
Efforts to ensure another successful Chase the Chill next year are already underway.
"I already got a note today that somebody has started knitting for next year," Paley told council last week.
Photos courtesy of Chase the Chill's Facebook page.