A 34-year-old Palo Alto piano teacher was arrested last week on suspicion of molesting an underage relative.
On Thursday, Nicholas Robinson was arrested on 17 counts of lewd and lascivious acts with a child under 14 and one count of dissuading a witness.
Palo Alto police say they are raising awareness about the arrest of Robinson — who teaches piano to children in his home — looking into the possibility that there may be additional victims.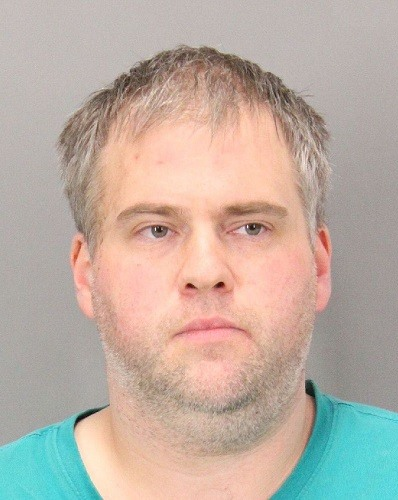 On Sunday, Jan. 6, Palo Alto police received information from a mandated reporter that a girl had allegedly been sexually abused over the past several months. An ensuing investigation revealed that an elementary school-aged girl had been inappropriately touched by a relative identified as Robinson.
Detectives are not aware of any additional victims. Anyone who believes that their child may be a victim is asked to call the Palo Alto Police 24-hour dispatch center at 650-329-2413.
Anonymous tips can be e-mailed to paloalto@tipnow.org or sent via text message or voice mail to 650-383-8984. Tips can also be submitted anonymously through our free mobile app, downloadable at bit.ly/PAPD-AppStore or bit.ly/PAPD-GooglePlay.
*Photo courtesy of the Palo Alto Police Department Facebook Page