Redwood City Parks, Recreation and Community Services recently launched their summer activity guide to help you plan your summer with kids.
They offer programs in: Arts, Crafts, Technology, Engineering, Science, Recreation, Field Trips, Swimming and various Sports options.
To view the 2019 Summer Camp guide, click here.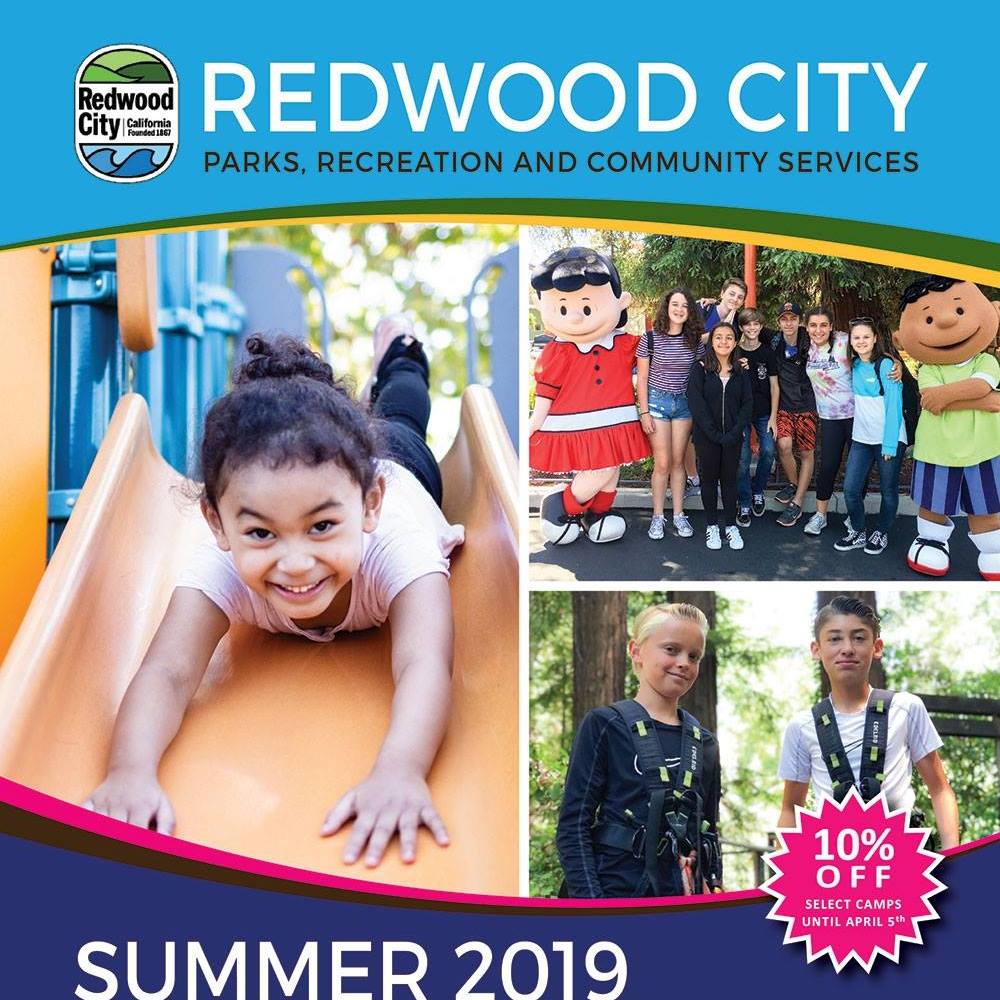 The programs vary from half day camps to full day camps, and they also offer bridge care, after care and new this year is pre-care.
Pre-care allows you to drop your camper off at 8:00am and an early bird staff will bring your camper and check them in to their 9:00am camp. Not every camp has this option but applicable camps with the sun icon next to them qualify for pre-care.
Bridge care is a way for you to customize a camp experience that fits your families schedule and your child's interests. Bridge care gives the opportunity for parents to add an additional lunch hour to their half-day camp or piece together an AM and PM camp of their choice. Children will be walked from their morning camp options to the Red Morton Community Center where they will eat lunch in an enclosed room and play yard from 12-1pm. Children will then be walked to their afternoon camp option by our staff.
After care allows staff to pick up campers from their PM camp and walk them to the Red Morton Community Center. Parents are to pick up campers by 6pm. After care is available for the camps with the clock icon next to them.
For more information about the Redwood City Parks, Recreation and Community Services department's summer camp options, click here.