The 8th Annual Sequoia Stampede & Tot Trot is coming up on Saturday, April 20th.
Sponsored by the Sequoia High School Booster Club, this community event is open to runners and walkers of all ages and abilities. The 5K Race starts at 8:30am and the Tot-Trot (2 laps around the track) begins at 9:30am.
Proceeds of the race go toward Sequoia High School Sports and Cheer programs.
You can take a look at the course map here: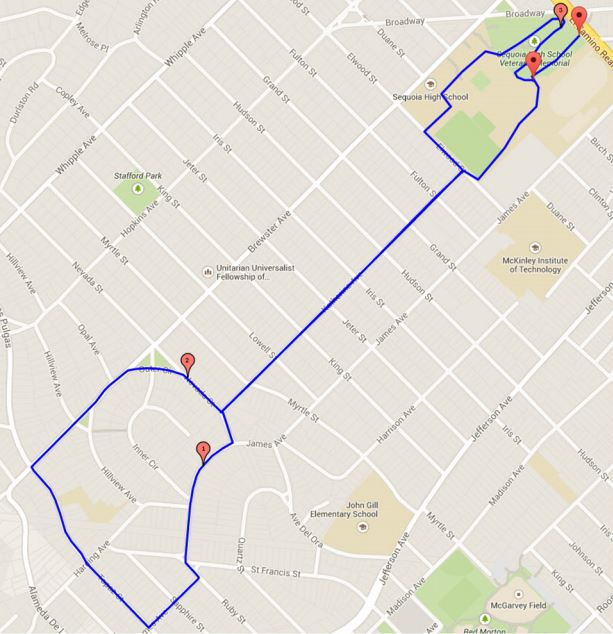 For more information and to register for the race, click here.