Last night we celebrated the best of Redwood City at the Climate Best Awards. As you may know by now, the Climate Best Awards is an opportunity to recognize and highlight the people, organizations and businesses who make Redwood City a special place to live and work.
We had a stand out year – over 2,150 people voted and 146 Redwood City businesses were represented.
The Awards took place at Angelicas, and you could feel the sense of community among the crowd as everyone got the chance to mingle, enjoy music, food and drinks.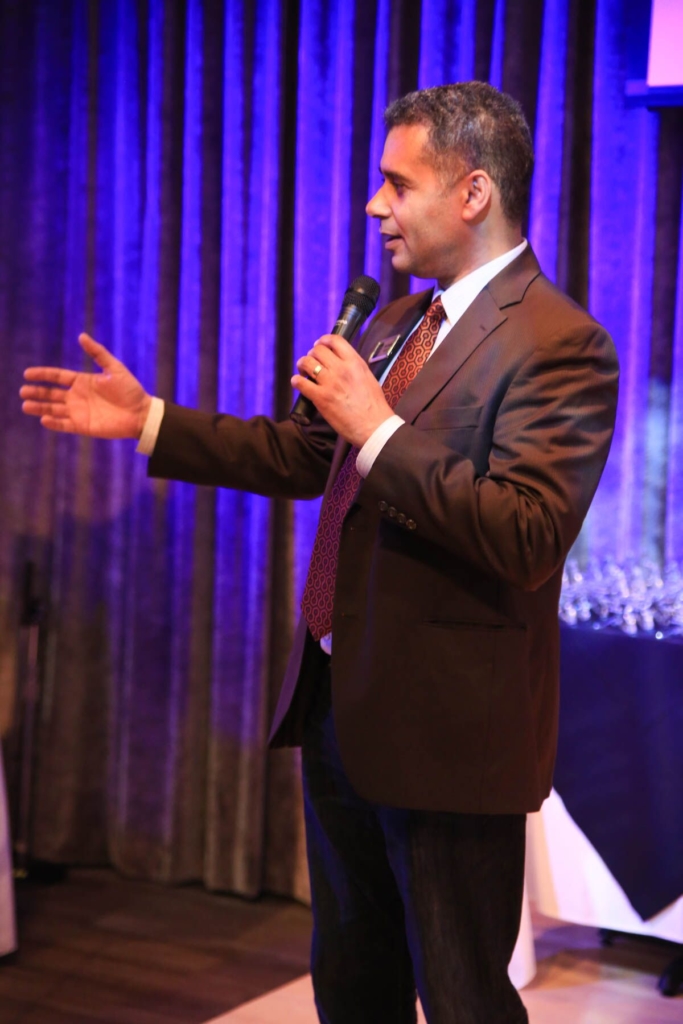 Redwood City Mayor Ian Bain gave opening remarks to the crowd, "This group right here, represents the best of the best that Redwood City has to offer. I am proud of each and every single one of you. I have patronized all of your businesses. It really is an honor to be nominated and to those of you who win, it's a huge honor to say you your business is a Climate Best winner".
This year the Climate Best Awards featured a non-profit partner, The Redwood City Education Foundation.
The event raised $2,500 for the Education Foundation and incoming Executive Director Jason Galisatus expressed his gratitude to Climate Magazine and the Best Award attendees last night.
Climate Magazine Publisher, Adam Alberti, expressed his appreciation for the businesses in the room who he said,"invest both their money, labor and passion into making redwood City the Center of all that is happening on the Peninsula."
The winners were announced live last night and we're excited to share them with you!
Best Date Spot: Angelicas
Best Coffee Shop: Cafe La Tartine
Best for Late Night Eats: Tacos El Grullense
Best Dining with Kids: Canyon Inn
Best Pizza: Vesta
Best for Watching the Big Game: The Patty Shack
Best Happy Hour: Milagros
Best Beer List: Gourmet Haus Staudt
Best Wine List: Cru
Best Craft Cocktails: Blacksmith
Best Dive Bar: Sodini's
Best Live Entertainment: Club Fox
Best Spot to be Outdoors: Courthouse Square
Best Place to Take In History: San Mateo County Museum
Best Family Entertainment: Summer Concerts in the Park
Best Clothing Boutique: Pickled
Best Sporting Goods & Equipment: Redwood  Trading Post
Best Home Decor: Home Goods
Best Florist: Redwood City Florist
Best Real Estate Agent: Vicky Constantini
Best Real Estate Services: Sequoia Realty Services
Best Dentist: Dr. Tim Choy
Best Dental Practice: Redwood City Dental
Best Medical Practice: Kaiser Permanente
Best Salon: Spruce
Best Barber: Redwood Barber Co.
Best Spa: Llumier Wellness
Best Mani Pedi: Bamboo Nail Spa
Best Gym: Obstacourse Fitness
Best Trainer: Keith Kern
Best Fitness Studio: Peacebank Yoga