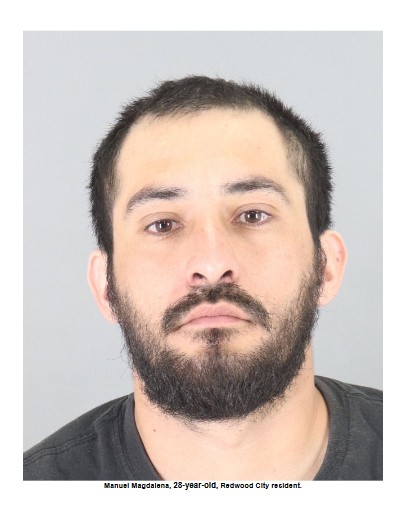 An arrest had been made in the burglary at a local bakery on Tuesday.
Manuel Magdaleno, 28, of Redwood City, was arrested on burglary and vandalism charges in connection with the incident at Emily's Cakes at 3102 Middlefield Road, according to the San Mateo County Sheriff's Office.
The sheriff's office said Magdaleno broke into the business at about 11:20 p.m. by
shattering a glass door, then broke open two cash registers and stole money before fleeing.
The business "had high quality surveillance cameras that recorded" Magdaleno, recognized from a previous burglary in January, committing the crime, the sheriff's office said. Magdaleno was on probation due to the January incident.
On Wednesday at 11:48 a.m.,  Magdaleno was arrested at his home, where evidence of the bakery shop burglary was found, the sheriff's office said.
Anyone who has additional information regarding this burglary, or additional crimes carried out by Magdeleno, is encouraged to contact Deputy Arcila at Marcila@smcgov.org or call the Sheriff's Office anonymous tip line at 1-800-547-2700.