After several decades in San Carlos, Chuck's Coffee & Donuts is closing for good today.
The owner's son, Benjamin Trin, posted a heartfelt note to Facebook about the closure of the shop at 495 Old County Road, saying the business that has sustained his small family could not keep up with skyrocketing rents.
Chuck's Donuts initially began to struggle, according to Trin, when he was in high school and rents began rising and people were becoming more health conscious.
"We just started losing people," he said.
The business "somehow sustained" but ultimately has been unable to keep pace with the rising cost to operate the business, Trin said.
"Our landlord, despite how many chances she has given us, we just can't keep up…my childhood, my moms dream, ends here," he said.
The loss of the shop will be difficult for the family, Trin said. A GoFundMe campaign was launched to help the small family's transition. Trin says his family were survivors and refugees from war-torn Cambodia who came to the U.S. in search of a better life. His mother received the San Carlos shop from his grandfather in the early 1980s and it was his family's main source of income. Until today, she's run the shop with help from Trin and his sister. Trin said their father left the family when he was 3.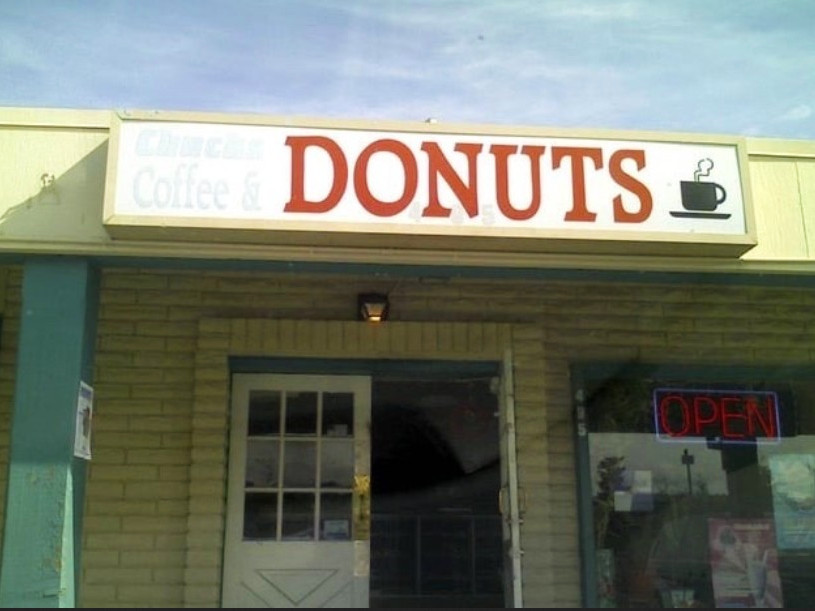 Trin fondly remembers his mother bringing donuts to his classrooms when he was a kid, how "all the kids would befriend me so I wouldn't feel alone." He recalls hanging around the shop with his friends.  In sharing a post about the closure, a law enforcement officer said Chuck's Donuts had been a regular for San Carlos police officers.
"We've been the donut shop for those early bird workers, kids baseball games, church events, birthdays, and so much more," Trin said in a separate post on Reddit.
Trim thanked loyal customer and the city of San Carlos "for being our home and welcoming us with open arms."