Redwood City's council will consider "soft closures" for certain streets to traffic during the COVID-19 shelter-in-place period in order to allow "physically distant" walking, jogging and bicycling in neighborhoods throughout the city.
Signs at streets would discourage drivers from entering, except for those needing to access their home, visit a business, make a delivery, or in emergency situations.
"The primary goal of the program is to provide safe space for people to get physical activity within their own neighborhood, without jeopardizing their health," city staff said.
The program intends to move forward in a manner that doesn't impact emergency vehicle access, transit service, or the ability to receive deliveries.
The proposal's first phase includes 11 streets covering six miles, roughly 3 percent of the miles under city jurisdiction. If approved by council, the first round of installations would begin around May 1, the city said.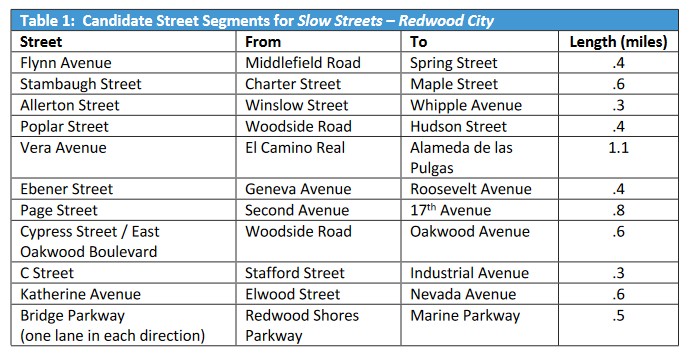 Staff would consider adding streets to the program following implementation and observation of the first phase.
Buying or renting signs and barricades for the initial 11 streets is estimated to cost $10,000. The program costs could reach $30,000 with a more extensive rollout, the city said.
Similar street closure plans are either in place or in the works in San Mateo, Oakland, Palo Alto and San Francisco.
The council meeting is set to begin at 7 p.m. tonight via Zoom. For more information, click here.
EDITOR'S NOTE: This story has been updated to clarify that this program allows for vehicular access to impacted streets in certain necessary situations.