San Mateo police seized multiple firearms from the home of a man arrested on suspicion of violently attacking his partner Tuesday.
At about 5:40 p.m. Tuesday, police responded to the 4000 block of Martin Drive on a report of a domestic violence in progress. Officers said the suspect had allegedly beaten and strangled the victim, who fled to a neighbor's home for safety, police said. Officers subsequently located the suspect, James Sibbert, at a nearby park, where he was "intoxicated and driving his vehicle," police said. Officers subsequently seized six firearms at Sibbert's home "subsequent to procedures set forth in domestic violence deadly weapon seizure laws," police said.

On Wednesday, Sibbert, 54, of San Mateo, pleaded not guilty to several misdemeanor domestic violence and DUI charges, according to the San Mateo County District Attorney's Office.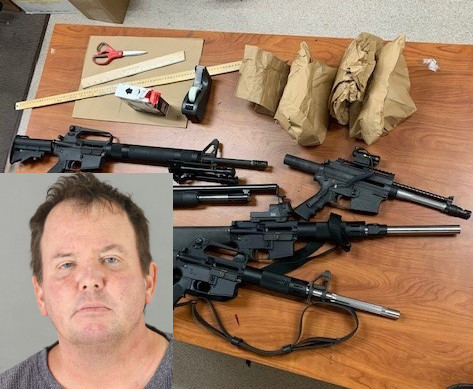 The victim and a neighbor say Sibbert has attacked the victim on prior occasions, prosecutors said. The couple, who have lived together for 11 years, began drinking on Tuesday at 9 a.m. The alleged domestic violence incident occurred later in the afternoon following a verbal argument over finances and personal issues, according to prosecutors. The victim's injuries included bruising on her forehead and soreness on her neck and throat.
Sibbert, who remains in custody on $25,000 bail, is next expected to appear for a judge for a jury trial scheduled for June 8.
The San Mateo Police Department is encouraging survivors of domestic violence to seek assistance.
ABUSE RESOURCES
CORA Crisis Line: (800) 300-1080
Support-emergency housing, and legal assistance.
https://www.corasupport.org/covid19/
National Domestic Violence HOTLINE: (800) 799-7233
If you're unable to speak safely, or text "LOVEIS" to 22522
https://www.thehotline.org/