Starting Saturday, San Carlos will temporarily close or partially close downtown streets to vehicular traffic to allow restaurants and other businesses space to operate outdoors. The temporary closures are expected to continue through the end of December.
As part of the plan, the 600 and 700 blocks of Laurel Street will be closed to all vehicular traffic to allow businesses to operate on the street. Also, parts of the 800 and 900 blocks of Laurel Street and the 1100 block of San Carlos Avenue will have barricades enabling outdoor dining and shops to operate in parking areas, although normal two-way traffic will resume on those streets.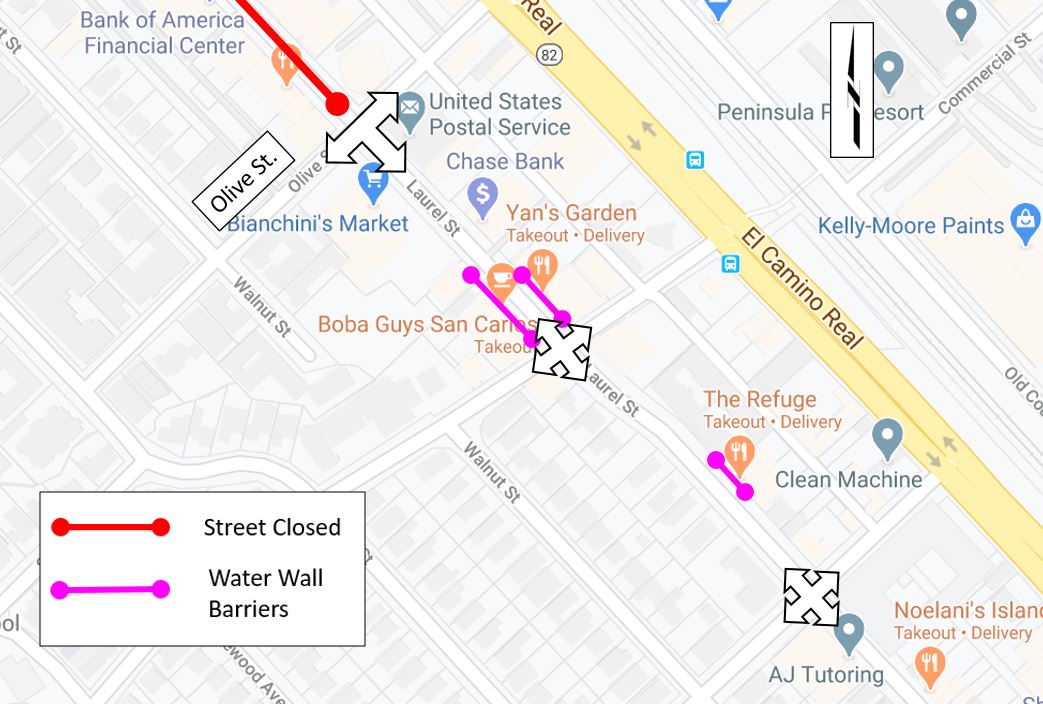 As part of the plan, one way access via San Carlos Avenue will be open from 6am-9am for delivery services.
San Carlos' council approved the plan Tuesday with the aim of providing a boost to local businesses impacted by the COVID-19 pandemic.
Redwood City is considering a similar plan to close certain downtown streets to allow outdoor dining, except its proposal would only have closures during the weekends. Read more about the initial proposal here. The council did not vote on the plan following a discussion at its Monday meeting. Concerns were expressed over the proposal, mainly over noise impacts on neighbors. Mayor Diane Howard called for more community outreach on the proposal. City staff is expected to return to council will possible revisions on June 22.