Hillsborough police are investigating three residential burglaries in its city that occurred over the weekend.
On Saturday between 9:30 p.m. and 10 p.m., officers were dispatched by a home burglary alarm to the 300 block of Barbara Way, where they found a broken window at the rear of the home and a bedroom that had been rummaged through, police said. Property was taken and three suspects and a suspect vehicle were seen on the home surveillance system, police said. No one was home at the time of the burglary. The suspect vehicle appears to be a compact SUV, possibly a Mazda CX-5, police said.
On Sunday about 6:45 a.m., police responded to the 700 block of Darrell Road on a burglary report. The previous night between 9:30 p.m. and 10 p.m., the resident reported hearing a loud crash. The resident then yelled, which likely scared off the burglars before they could steal anything, police said. However, during the investigation, HPD officers located stolen property from the burglary on Barbara Way in front of the home of the second burglary, police said.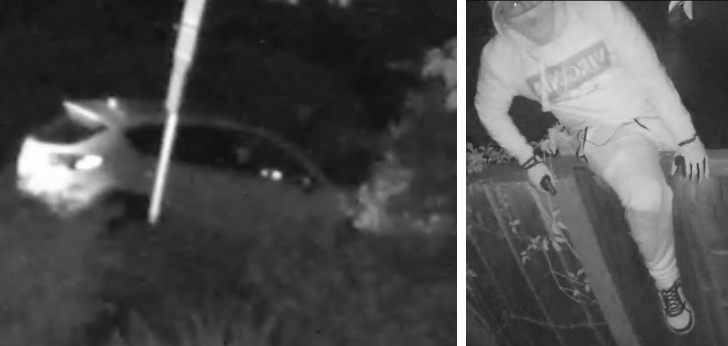 The third burglary occurred at 10:30 a.m. Sunday in the 1100 block of Marlborough Road. Police responded to a residential burglary alarm activation. The suspect or suspects entered the backyard and broke two different windows leading into the home.
"Once inside they opened a cabinet before they activated the residential burglar alarm by crossing in front of a motion sensor," police said. "Nothing was taken during the commission of this crime."
A suspicious vehicle was reported in the area — described as an early 2000 compact car, possibly a purple-colored Toyota Corolla with a loud exhaust. Police are looking for surveillance footage that may have captured it.
"The victims in these cases could have lost a lot more had they not set their residential burglary alarms," police said. "If you have a residential alarm system we also recommend motion sensors on both levels of the home and please consider placing one in the master bedroom. Most alarm systems will have both home and away modes allowing you to deactivate the motion sensors when you are home."
Images posted by the Hillsborough Police Department