Two people living in an encampment near a Belmont elementary school were arrested on suspicion of damaging an air conditioning unit at the school in order to steal electricity.
Police were called to the unnamed school on Wednesday and saw damage to the air condition unit, "where suspects accessed the unit with extension cords to steal power," according to the Belmont Police Department. After a safety check by fire personnel, officers followed the extension cords to an encampment in the open space next to the school's property, police said.
Ryan Tuli, 26, and Edgar SanchezArellano, 33, both from San Mateo, were found at the encampment. Officers noticed several items being powered by the school's electricity and arrested Tuli and SanchezArellano on suspicion of theft of utility services and outstanding warrants.
Police also believe the suspects started a brush fire in the area last month and are seeking a criminal complaint against them.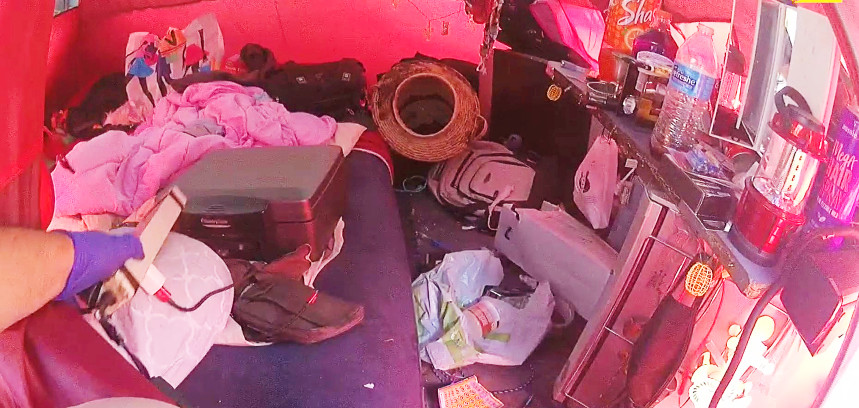 Photos courtesy of the Belmont Police Department