A Redwood City church and nonprofit facing eviction is appealing for support from the community they've supported for 20 years so that they can find a permanent home. Verbo Family Services, currently operating at 2798 Bay Rd., impacts more than 400 families with spiritual guidance, counseling, tutoring, community resources and "a safe place to belong," according its recent donation appeal video.
Cynthia Cardona, daughter of Verbo's founders, told Climate that at first they considered legal action, but that they "ultimately felt like it would benefit the community more if we just found a new home."
Pastor Orlando Cardona of Verbo said on the video that, given they're not going to be able to stay in the building, their goal is to find another place where they will be able to "keep going with the family service program and also with the church to keep reaching families." He said that they want to keep up their work improving the quality of life for families.
The church/organization is actively seeking an affordable/below market location to continue its services in North Fair Oaks and welcomes financial assistance and/or help identifying a new building.
A variety of community members spoke out in support of Verbo in the video. Sgt. Salvador Zuno of the San Mateo County Sheriff's Office recognized Verbo as one of the few churches or family programs that he knows of during the pandemic that "found a way to stay open to provide the much needed assistance that effected so many. Verbo is part of the community. Verbo is the community," he said.
Longtime Verbo volunteer and Food Program Coordinator Jacky Obregon said that "these welcoming people that I never knew" became her family when she had none nearby after moving to the area 15 years ago. "They hug me, they smiled at me and then I found this family," she said, tearing up. Youth leaders on the video echoed Obregon's sentiments, crediting the church with helping their family through difficult times and saying that their relationship with Verbo is also "[like] a family."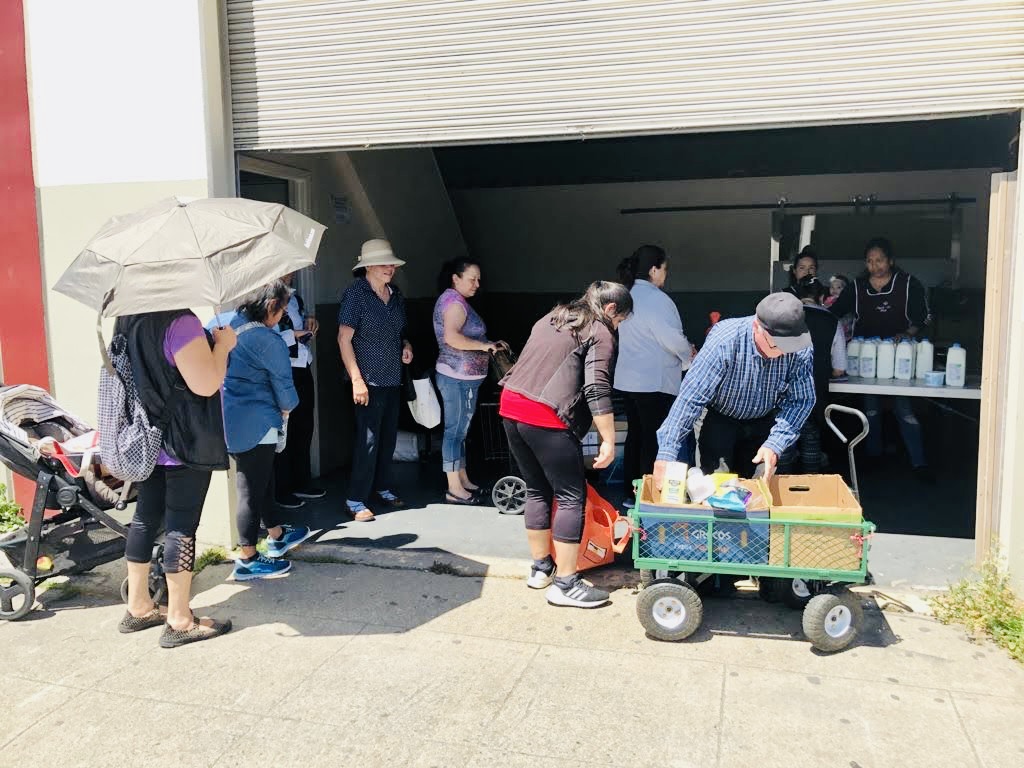 Gary Gaddini, unify director at Transforming the Bay with Christ, encouraged community members to consider supporting Verbo so that they can continue as a resource for the city.
"We need to come alongside them at this time, in this moment and lend our support so they can have a home base to extend their ministry," said Gaddini.
To support Verbo Family Services with a donation, click here. Learn more about the Church/organization here. Questions? Call Verbo at (650) 241-8245 or email verborwc@gmail.com.
Photos courtesy of Verbo Family Services.