Christine Leslie surveys her inventory of taffeta and tulle fabric, tiaras and frothy sequined tutus and does not behold effete fluff.  Dance and performance, the president and executive director of the Peninsula Ballet Theatre firmly believes, are essential to good community, providing an opportunity for dancers to express themselves—and for audiences an entertaining time out of the house.
About a year and half since the Covid pandemic arrived, the San Mateo-based performing arts organization is reclaiming its home stage at Redwood City's Fox Theatre—and branching "out of the box" too. Following three Halloween "hip-hop" shows, Peninsula Ballet Theatre was set to present Tchaikovsky's "The Nutcracker" in two versions in December and then taking a literal leap next year into musical theater.
All the while, conducting rehearsals and classes at PBT's school with required Covid protocols, which has meant practicing en pointe, in mask. And hoping that audiences are as ready as they are for a return to live performances.
This story was originally published in the December edition of Climate Magazine. Click here to read the full digital publication.
"We can sit here and wait and wait and wait," Leslie describes the thought process she and her staff and board of directors went through before deciding to go ahead with the new season. "It's been too long," she says. "Art is too important to not provide this for the community and for the dancers and the art itself. It's just too vital. We haven't worked this hard to get through this pandemic to sit in our houses for the rest of our lives."
A Fresher Theater
During the pandemic hibernation, the historic theater itself has undergone major renovation including the installation of a state-of-the-art heating and ventilation system which filters out and traps fine particles, potential allergens, bacteria and viruses. Restrooms were updated with touchless technology. Hospital-grade ultraviolet light installed throughout the Fox allows for a cleaning before each performance, according to PBT spokesman Michael Davis.
From the lobby to the interior, the theater has a noticeably fresher feel.  "It's for the audience and I think the Fox has done a really nice job," Leslie says. "It feels cleaner, lighter, brighter welcoming."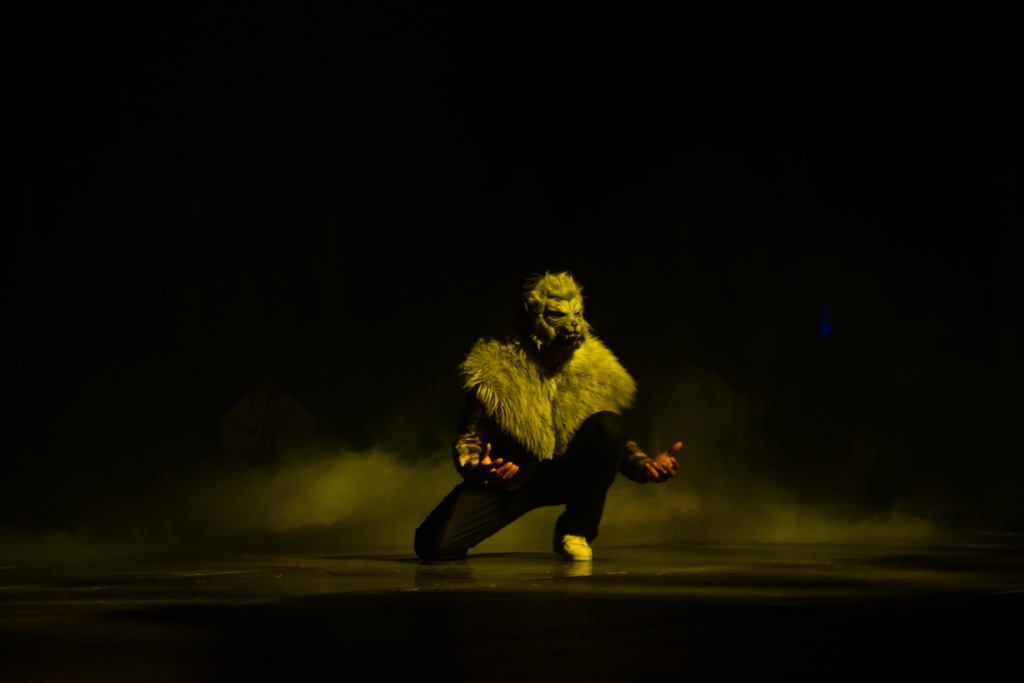 Founded in 1967, Peninsula Ballet Theater offers dance classes seven days a week—ballet, tap, jazz and more—teaching students from the age of 3 on up and prepping them for performance. The organization also has a professional ballet company led by Artistic Director Greg Amato, which includes 12 dancers. PBT will be celebrating its 55th year in 2022 with ambitious plans including a new production of the "Cinderella" ballet and for the first time tackling a Broadway musical, "Guys and Dolls." A possible international dance festival is on the horizon as well.
With a corps of great dancers, Leslie says Peninsula Ballet Theatre is fully capable of delivering a musical, and the Frank Loesser hit was chosen because "it's fun, it's lively. We wanted this season to be one of celebration so everything has a happy ending. We'll go back to do some of the more serious things, obviously, but not this season. Not this season."
Dancers Grounded
When the Covid restrictions hit in March 2020, the dancers had been gearing up to perform at a new theater at San Francisco's Presidio. Like many people Leslie assumed it would only be a couple of weeks before life returned to normal—but that still hasn't happened. With an MBA and a background in business, she had never been comfortable running a deficit and PBT had almost 10 months in reserves for what turned out to be a prolonged period without the normal earned income.
About 30 percent of the $850,000 annual budget comes from ticket sales and another 30 from tuition (the remainder is from donations and some studio rentals). Everything that wasn't essential was chopped, while Leslie sought outside funding. She is grateful for an $8,000 operating grant from the San Mateo Arts Commission plus funds from the county's Measure K for a new media center. A supportive landlord also reduced the already below-market rent, she adds.
Both the school and the dance company are housed in the former Circuit City store on South Grant Street north of Highway 92, space big enough to warehouse decades of costumes, wigs, scenery, props and specialty gear, including a rack that allows ballerina tutus to dry out flat.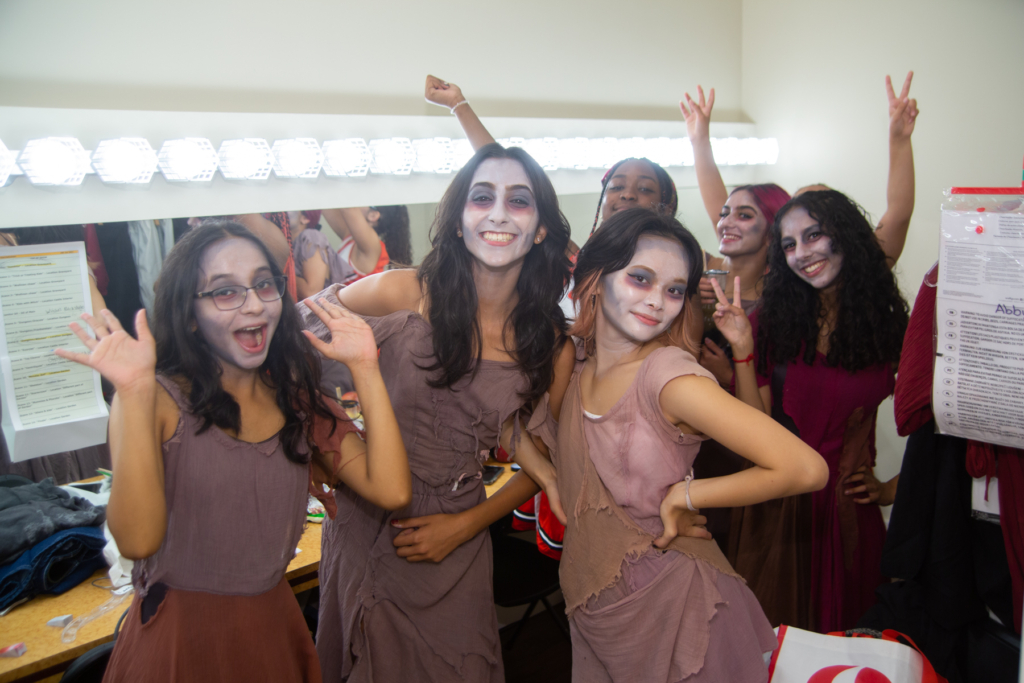 The organization was able to keep up its key mission, though, thanks to its teachers, who sprang into action to put together classes on Zoom. "They worked for no salary for quite a few weeks," says Leslie, who became CEO in 2008. "They just wanted to stay connected to their students." Secondly, the majority of parents and students who were offered refunds opted to make them donations to help the school survive. Zoom classes were offered but at a lower rate.
Chloe Watson is a principal dancer who directs the school. "We closed on Friday and Zoom classes were set up for Monday," she recalls. Pretty quickly, the teachers saw the demand for online dance instruction and students from as far away as Boston enrolled. "We saw lots of kitchens," she says. "Everyone was dancing in the kitchens. Basements, garages."
In her ninth season as a professional dancer, Watson found it jarring suddenly to be without a schedule and the goal of working on a production. "I really struggled with motivation so I'm happy to be back," she says, "especially with this group of dancers who are super talented, super professional."
Arranging Flowers
On a recent weekday, Greg Amato and his ballet master wife Nina watched intently as dancers rehearsed the "Waltz of the Flowers" number for the "Nutcracker" production, refining nuances in corps spacing and synchronizing arm movements and head tilts. "The steps are syncopated so we all have to be on the same rhythm," Greg Amato explains. "Otherwise, it looks like a mishmash as opposed to one beautiful bouquet. … Everyone's got to be in the right position so visually it's pleasing."
Peninsula Ballet Theatre will be presenting an urbanized "Hip-Hop Nutcracker" Dec. 17 and 18 (in the afternoon) and the Amato-choreographed classic version Dec. 18 and 19. PBT also offers a "reimagined" version for young audiences called "Nutcracker Sweets" Dec. 4, 5, 11 and 12 at the school.
Of the 50 dancers who will be stepping onto the Fox Theatre stage for the classic "Nutcracker," 20 are professionals, 12 of them full-time dancers. "We have some dancers who are world-class here on the Peninsula," Greg Amato says.
To be sure, there will be plenty of dancing kids. As is typical of dance schools, PBT students between the ages of 6 and 17 will be performing, from the opening at the Stahlbaum family home with Clara and her brothers to the scenes involving soldiers and mice.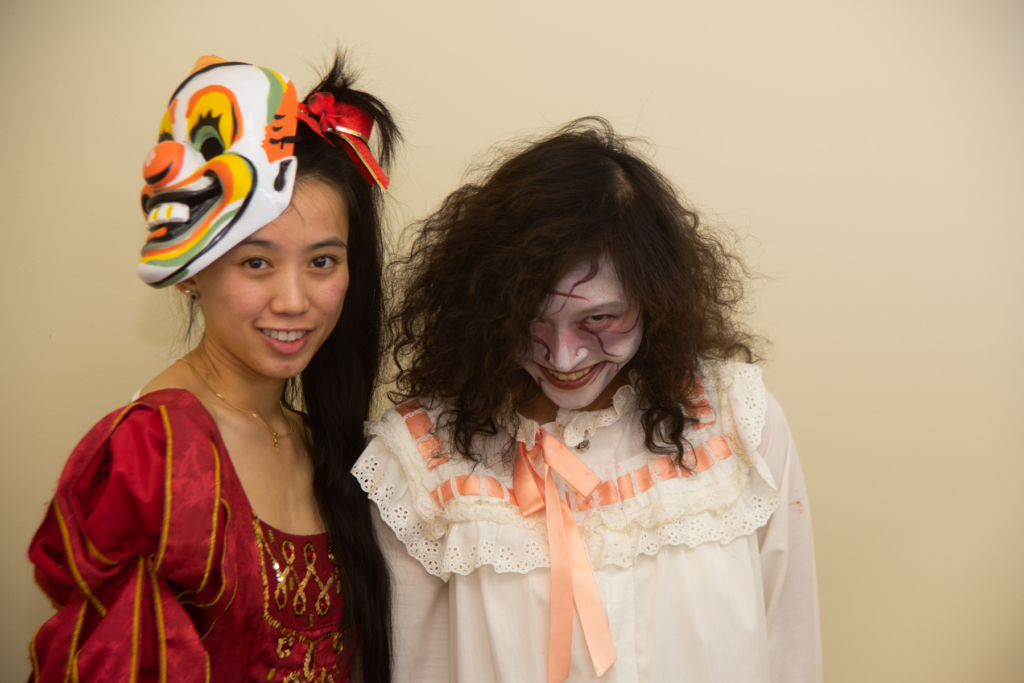 If they're typical of the adult dancers, multiple "Nutcracker" encores could lie ahead for  those kids. Nina Amato played Clara as a child. Ballerina Hikari Jacobson, who relocated from New Jersey to appear as Rose in "The Nutcracker" and next year as Cinderella, got started in "Nutcrackers" at about the age of 8 and has danced in them just about every year. Even if a role is a repeat, she tries to give it something new and is looking forward to dancing before a live audience again.
"Performing is really like the cherry on top of the cake," the Daly City resident says, during a break in a six-hour day of rehearsals. "It's not really all of it.  I think what makes performing special is that you've worked so hard for weeks up to that moment just to share with the audience what you've been working so hard on.  But the real joy is what you do in the studio every day, getting better, working on yourself."
A New Take on a Classic
In 2016, the Peninsula Ballet Theatre took a gamble by introducing a "Nutcracker" with fancy footwork that includes backflips and cartwheels. Leslie had seen hip-hop teachers at the school and thought a touch of it before the show or during intermission might be good for marketing. She asked hip-hop artist Stuck Sanders what he could do with some of the divertissements, telling him "Take the beats and add your beats. Harmonize the music." He ran with it, choreographing almost the entire ballet. Everybody who saw it loved it.
Still, it was a reputation-risking venture when Peninsula Ballet Theatre first presented a "Hip-Hop Nutcracker," but all 1,100 seats at the Fox were filled. Leslie cried tears of joy—and relief: "It sold out the first year. It sells out every year and it was just fabulous." Sanders and his team, which includes his wife Alee Martinez, have not only returned, they've added crowd-pleasing "Hip-Hop Halloween" shows to the calendar.
Enticing audiences to forgo TV screens to go to the theater "has to be part of our mission," Leslie says, whether that means doing musicals or mixing hip-hop with ballet. "I think we owe it—those of us who have been around—to find a way to get the younger generation into a performing arts center."