A former longtime vice chancellor of facilities for the San Mateo County Community College District pleaded no contest Wednesday to two felony charges related to an ongoing investigation into allegations of corruption and improper use of public funds, according to prosecutors.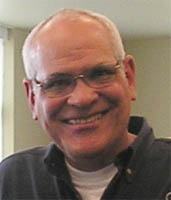 Novato resident Jose Nunez, 69, who was vice chancellor of facilities for the community college district for 21 years, had faced 12 felony counts related to the corruption probe, but struck a plea deal with prosecutors on the condition that he testify "fully and truthfully" if called to be a witness in any proceeding trial related to the investigation. Nunez faces a maximum sentence of three years, eight months in state prison for the two felony convictions, prosecutors said.
Prosecutors' initial complaint charged Nunez with 15 counts alleging that he "participated in the 2014 award of a Canada College Solar Project in an illegal manner" and failed on multiple occasions to report numerous gifts from vendors in filing the required statements of economic interest from 2009 through 2020," according to the San Mateo County District Attorney's Office. He was also charged with using college district resources to support a candidate for the district board to support passage of a $2 billion bond measure for capital projects in the district.
Nunez pleaded no contest Wednesday to two of those charges, including felony use of community college district resources for political purposes (the election of candidate Tom Mohr for district board and the bond measure for District projects) on July 10, 2018 and on and between Nov. 22, 2019 and Jan. 27, 2020, prosecutors said.
Nunez, who remains out of custody on his own recognizance, is scheduled to be sentenced July 15, 2022 8:30 to set a date for sentencing.