A virtual Community Meeting is being held Wed., Feb. 2 from 5:30 p.m. to 7 p.m. on Zoom to help the Flood Park project move from the reimagining stage, a.k.a. Reimagine Flood Park, to the realization stage, Realize Flood Park.
During the meeting San Mateo County Park staff and CMG Landscape Architecture team members will summarize community priorities, as well as the approved 2020 Landscape Plan, per organizers. The meeting will also include a review of the design phase timeline, which will be followed up by breakout sessions where participants can discuss and provide feedback on the 2020 Landscape Plan.
Flood Park in Menlo Park has been a community gathering place for nearly a century, according to the San Mateo County Parks Department. An assessment of the park indicated that various features and infrastructure needed attention. The Parks Department kicked off Reimagine Flood Park, a multi-year process that welcomed community input on goals and priorities for the park's redesign.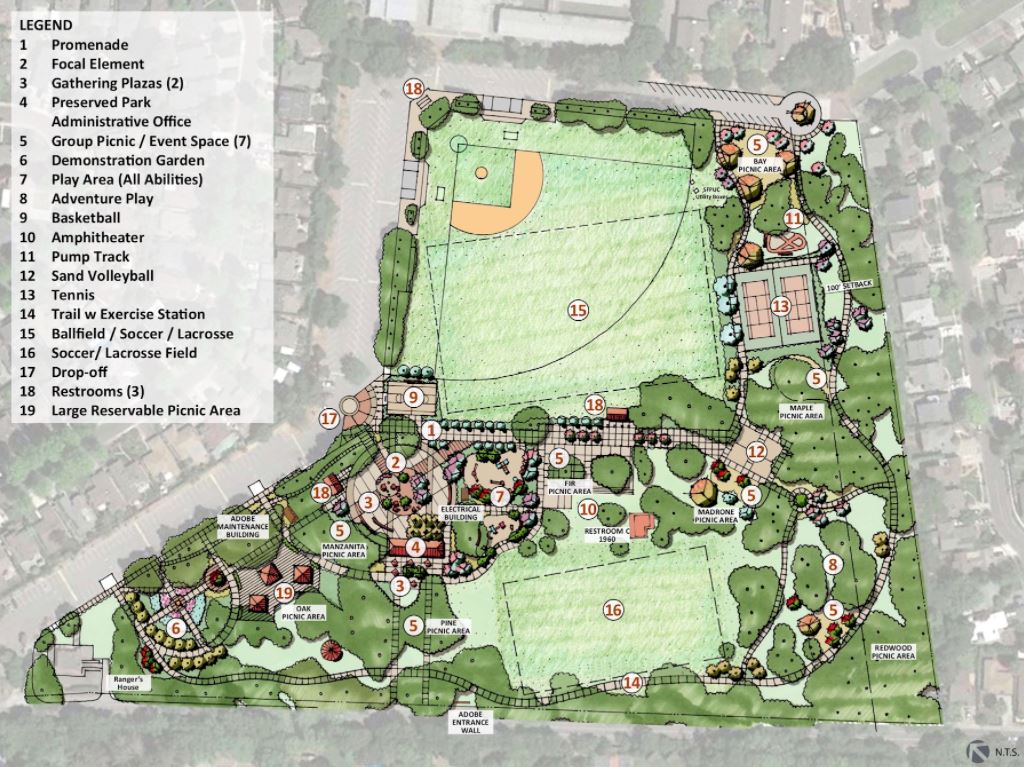 A concept plan passed through environmental review in 2017 through 2019, per the Parks Department, and in 2020, the County Board of Supervisors unanimously approved the Landscape Plan. The Realize Flood Park stage of the process looks to make "the collaborative design plan a reality," per the San Mateo County Parks Department.
To join the virtual Community Meeting via Zoom click here; the meeting ID is 834 6639 5772 and the passcode is 317455. To access the meeting by phone, dial +1 669 900 6833 US (local). Find your local number at https://us06web.zoom.us/u/kc8qaaOeIW. For live Spanish interpretation of the meeting, dial toll free number for conference line: +1 877 568 4106 with access code: 877 394 869. Meeting registration is not required. Watch a video about the project here.
Flood Park in Menlo Park. (Photo courtesy of the San Mateo County Parks Department)