A GoFundMe has been launched to support the grieving family of Katie Meyer, the star student-athlete at Stanford University who died in an undergraduate residence on campus Tuesday. The cause of her death hasn't been released.
Meyer's death has stunned and saddened the nation. In just 14 hours of its creation, the GoFundMe launched in her honor had amassed nearly 700 donations totaling nearly $80,000. Meyer is survived by her parents, Gina and Steven Meyer, and two sisters Samantha and Siena.
"While there is nothing we can do to take away their unimaginable pain, we are hoping that the kindness of friends, family and the community can help Steve, Gina and the girls while they are grieving," said Andrea Scoralle, who launched the online fundraiser that was subsequently shared on Instagram by Meyer's sister Samantha.
Meyer, who was 22 years old, was a senior at Stanford majoring in International Relations and History and was goalkeeper and team captain of the Stanford Women's Soccer Team, helping her squad win the NCAA title in 2019. They are among Meyer's many other accomplishments both on the field and in the classroom.
"She was a role model and mentor to many of our young local athletes- she touched so many lives in so many ways," Susie Brubaker-Cole, vice provost for Student Affairs at Stanford, said in a statement, adding, "To know Katie was to love Katie. She was larger than life, an incredibly bright shining light on and off the soccer field and for our community. She was a leader in everything she pursued."
On Instagram, Samantha Meyer stated, "There are no words."
"Thank you for all the kindness extended to my family," she said. "I'm not ready to post anything big yet. We are broken hearted and love Kat so much."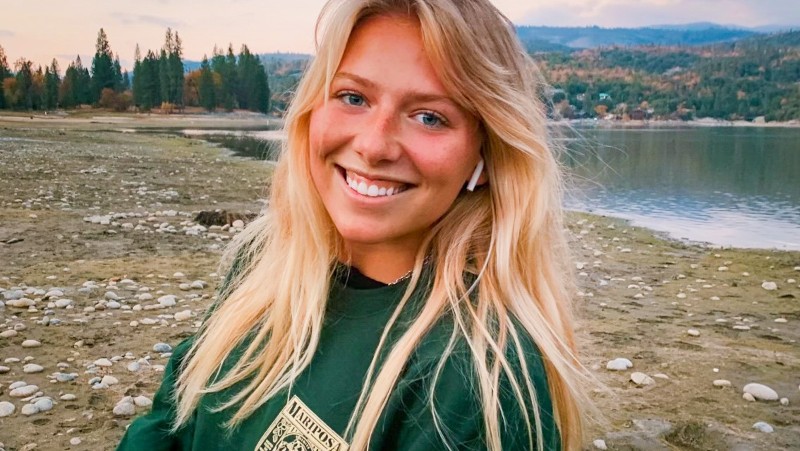 Top photo courtesy of Stanford University; bottom photo courtesy of the GoFundMe