CuriOdyssey celebrated the official groundbreaking for construction of The Bay Gallery & Labs on Saturday, which is the first of eight buildings that are  part of the museum's Campus plan.
The Bay Gallery & Labs is scheduled to open in the first quarter of 2023 and will feature 3,000 square feet of exhibit and classroom space, a recording studio, with "spectacular views of the San Francisco Bay," the museum stated.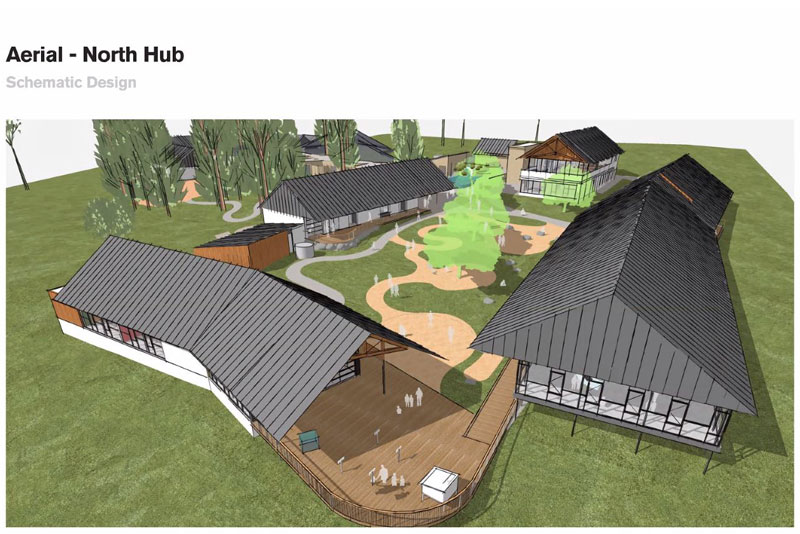 The museum is now fundraising for the next phases of construction on the envisioned Campus. In addition to The Bay Gallery & Labs, and also the Whooosh! Physics-in-Action playground that opened in November 2021, the Campus plan includes the additions of an entry pavilion, otter exhibit, learning labs, zookeeper area, administration building, workshop and Main Gallery.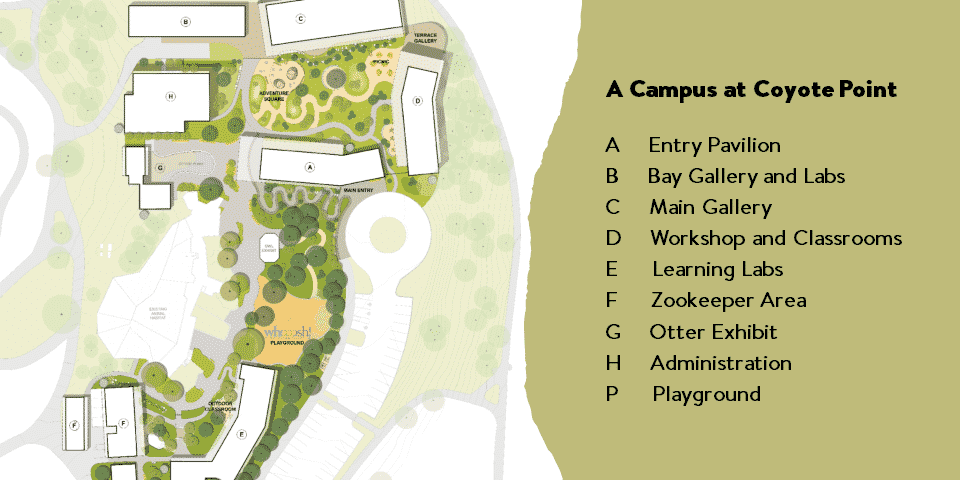 The museum plans to remain open during construction.
"The new campus will better support our mission 'to inspire a love for science and curiosity about the world', with a particular focus on providing more high-quality early science learning for underrepresented children," said Aragon Burlingham, CuriOdyssey Executive Director. "We believe that the natural world is the gateway to science, and we will be able to reach thousands more children and help them learn to think like scientists, a critical skill they can use throughout their lives."
For more details on the groundbreaking ceremony, click here, and to donate to future phases of the project, visit here.
All images courtesy of CuriOdyssey