Free outdoor summer events in Redwood City, including Music on the Square on Fridays, Pub In the Park once per month on Saturdays, and also outdoor movies on Courthouse Square on Thursdays, will kick off this weekend.
Music on the Square is returning this Friday evening, offering 14 weeks of free live music this summer. Concerts occur Friday evenings from 6 p.m. to 8 p.m. at Courthouse Square.
Ticket-to-Ride, a Bay Area Beatles tribute band, will kick off Music on the Square. Heartless, a Heart tribute band, will follow with a performance on June 10; Carnaval, a Santana band, will perform June 17; and Neon Velvet, a modern rock dance party, will perform the following week. Find the full schedule of upcoming performances here.
From rock and pop to salsa and much more, "music fans of all ages will be thrilled to discover and enjoy the most popular summer concert series on the Peninsula," city officials state about the series, which is sponsored by the Chan Zuckerberg Initiative (Community Sponsor). Meta, La Honda Winery, Ghostwood Beer Co. and NBC Bay Area are supporting sponsors.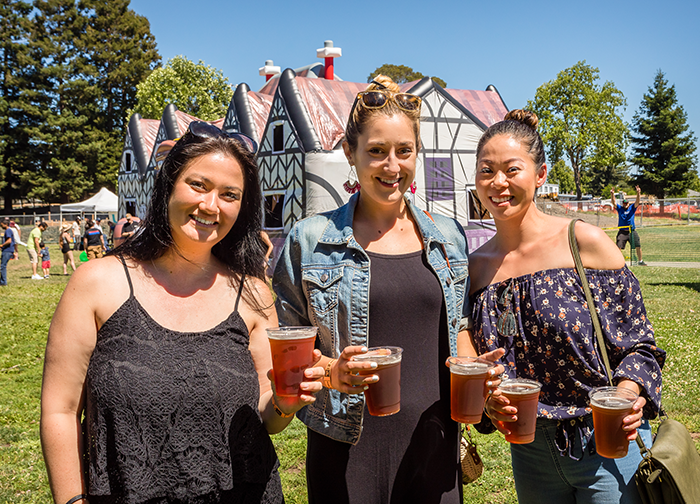 Pub In the Park will take place once per month in Red Morton Park starting this Saturday, June 3. The events will run from 11 a.m. to 4 p.m. and features live bluegrass music, local breweries and food trucks.
This Sunday, the Wildcat Mountain Ramblers will perform, followed by Goat Hills Girls on July 16; Savannah Blue on Aug. 6; and the Stragglyrs on Sept. 10.
"We'll stock our British-style inflatable pub with quality beers and ciders on tap from local breweries," city officials said, adding that attendees should bring lawn chairs and blankets.
Attendees of Pub In The Park can also enjoy lawn games such as croquet, cornhole and more. Breweries include Blue Oak Brewing Co., Freewheel Brewing Co., Ghostwood, 47 Hills and South City Ciderworks. Food trucks include Grillzillas, The Waffle Roost, Rincon del Cielo, and Curry Up Now.
Pub In the Park is sponsored by Meta.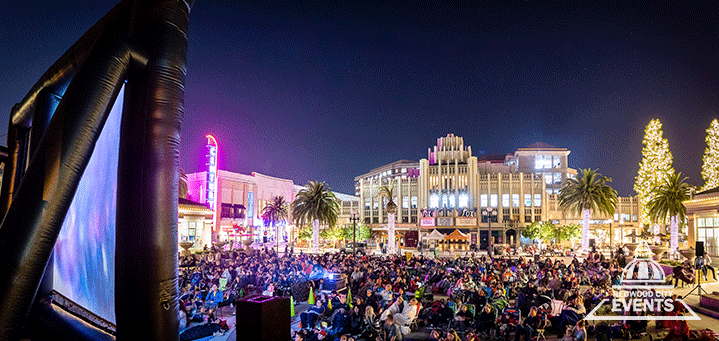 Movies on the Square will occur Thursday evenings starting June 9 with double features that offer a mix of kids movies (which start at 6 p.m.), Bravemaker Independent Films at 8 p.m., and evening feature films at 8:30 p.m.
"Movies are shown in high-definition Blu-Ray and Surround sound when available," the city said, adding that this is the only city in the state offering surround sound movies, which will display on the city's new Jumbotron LED Video screen.
A limited number of chairs and tables will be available.
The first showings on June 9 include Soul at 6 p.m., and Chariots of Fire at 8 p.m. See the full list of films being shown at Movies on the Square here.
Photo courtesy of the City of Redwood City