By Elizabeth Sloan
Suppose the unthinkable happens. Heaviness in the chest. Pain radiating down the left side. Shortness of breath; dizziness; nausea. A call to 911. The ambulance; lights and sirens; a nerve-battering ride to the hospital.
Most people know the signs of a heart attack, and that's a good thing. Heart disease is still the leading cause of death in the U.S., and a heart attack is an emergency likely to befall almost 2,000 people living in San Mateo County this year.
County residents are lucky in one way. They have not one but two world-class medical centers — Stanford and UC San Francisco – within 30 miles. But in the case of an emergency, chances are the ambulance is headed someplace closer to home. If the emergency is a heart attack, and the destination is Sequoia Hospital in Redwood City, the patient got lucky again.
Sequoia's Heart and Vascular Institute is acclaimed regionally — and, in some dimensions, nationally — for three major branches of cardiovascular medicine:
Conventional cardiac surgery, which includes coronary bypass, heart valve replacements/repairs and other corrections to the structures of the cardiovascular system.
Interventional cardiology, which uses catheters (tiny tubes threaded up the arteries) to view and repair vessels, unblock arteries and restore blood flow. (Angioplasty, which uses a catheter and an inflatable balloon to unblock arteries, is a prime example.)
Cardiac electrophysiology, which addresses abnormal heart rhythms with implantable defibrillators and pacemakers, and also employs "radiofrequency ablation" — using heat to create scar tissue that disrupts misfiring electrical signals.
Sequoia's cardiac surgical service consistently ranks in the nation's top 10 percent as assessed by Healthgrades, a company that uses data on mortality and complications to rate physicians and hospitals. Sequoia's interventional cardiology team has performed more than 2,500 catheter-based procedures. And its electrophysiology team is especially deep and distinguished, having performed more than 7,000 ablations.
—
This story appeared in the July edition of Climate Magazine.
—
Perhaps more telling, Sequoia's cardiovascular program is a regional referral center. Physicians throughout Northern and Central California send patients to Sequoia for treatments that their local hospitals cannot provide. Often, the cases are complex, and earlier treatments have failed.
If the array of capabilities seems unusual for a community hospital, it is. How did cardiovascular medicine at Sequoia get so good?
An Intriguing Origin
To answer that requires a look at history, and the unusual alchemy that sometimes happens when talent, vision and need come together.
In the late 1930s, when southern San Mateo County had a burgeoning population but no acute medical care nearby, a group of citizens urged the Redwood City Council to do something. The residents' efforts resulted in the 1946 creation of the Sequoia Healthcare District, whose mission would be the building and operation of a community hospital.
For funding, the question was put to the residents of the cities that would form the district: Redwood City, Belmont, San Carlos, Menlo Park, Portola Valley, Woodside and Atherton. Voters agreed to a 1.3-percent assessment of their property taxes, construction commenced, and Sequoia Hospital opened in 1950.
Art Faro, current member of the district's board and former CEO of Sequoia Hospital, says the organization was the first hospital district in California. The hospital opened with a few more than 100 beds, Faro recalls. In the early days, he says, demand was high and the district's residents enjoyed both priority and a discount.
History took another intriguing turn in the early 1980s. That's when Thomas J. Fogarty, a visionary surgeon-inventor, was looking for a place to push the envelope in what was possible for treating heart patients.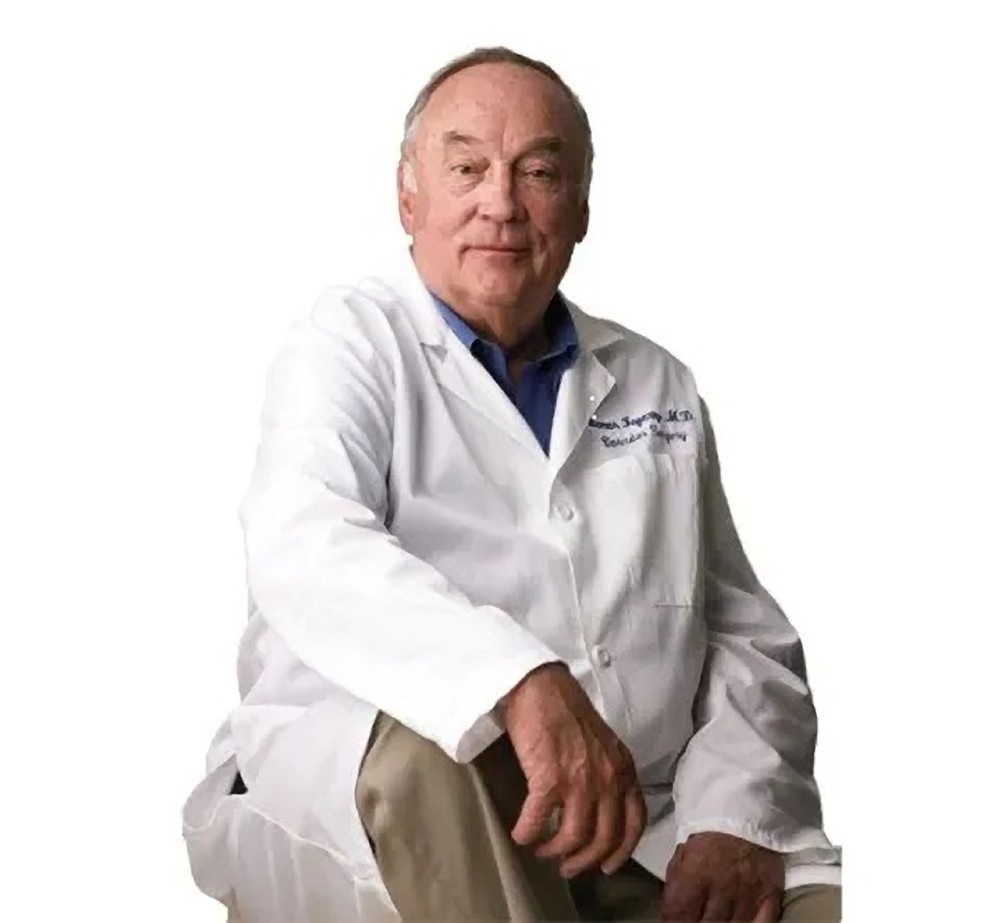 Say Fogarty's name, and the first response might be wine, and that beautiful winery up on Skyline. Both true. But in medical annals, Fogarty is known for something quite different: Invention of the Fogarty embolectomy catheter (also known as the "balloon catheter"), perhaps the best-known of Fogarty's 60-plus patented inventions.
As a teenaged scrub technician at Cincinnati's Good Samaritan Hospital in the 1950s, Fogarty, now 88, saw what happened when surgeons treated blood clots by cutting them out.
"Too many patients were dying with the old way— about 50 percent," he remembers. "I thought there must be a better way."
He found it, attaching a tiny, inflatable balloon to the end of a very thin tube. The tube was threaded up the patient's artery to the site of the clot, the balloon was inflated, and blood flow was restored.
That first device was primitive compared with what followed. And even though acceptance and adoption took a while, the impact ultimately would be phenomenal. The age of interventional cardiology was underway.
A Remarkable Flow of "Gifted People"
In 1980, seeking a place that would support his innovator's mindset and focus on patient care, Fogarty left the Stanford medical faculty to become chief of cardiovascular surgery at Sequoia. To entice him, hospital officials upgraded Sequoia's operating rooms and cardiac catheter lab, and made beds available for cardiac patients. But the program's transformations really lay in who Fogarty persuaded to follow him — a rare collection of medical innovators with complementary skills.
John Simpson, a renowned interventional cardiologist, is credited with improving Fogarty's original balloon catheter, and re-defining the field of angioplasty. Recruited from Stanford in 1981, Simpson joined Edward T. (Eddie) Anderson, another Stanford-trained cardiologist who'd been at Sequoia for a few years. Vincent Gaudiani, a standout cardiac surgeon fresh out of his Stanford residency, joined the team in 1982. Electrophysiology pioneers Roger Winkle and Hardwin Mead were also lured from Stanford and launched Sequoia's cardiac electrophysiology program in 1984.
All wanted to work with Fogarty. Many (like Fogarty) felt constrained by academic medicine, with its requirements to teach, publish and serve on committees. The Sequoia group "was all focused on patient care," says Fogarty. "And that's good for innovation."
"We built an incredibly strong cardiovascular program that persists today," adds Mead, who still practices at Sequoia. "It really was a magical time." Adds Gaudiani, "These were gifted people. I was very fortunate to be a part of the complementary system."
"Plumbing and Electricity"
There's an old saw that cardiology is about two things: Plumbing and electricity. Sequoia's early team established leading programs in both — surgery and angioplasty that treated the heart's structural problems, and electrophysiological procedures that fixed the electrical malfunctions.
When patients could be treated with angioplasty or electrophysiology, they were. "But you can't treat everything with a catheter," says Gaudiani. "Those (surgical) cases came to me." That escalation — from less invasive to more invasive — "is the classic way heart surgery should be done," he says. "We developed a regional reputation for being able to do things that other places couldn't do."
Two other things distinguished that early group, according to current Sequoia CEO Bill Graham: A devotion to evidence-based medicine, and an effort to train the next generation. "They used patient data to improve their care," says Graham. "They captured data, reviewed data and made changes to find better ways to care for their patients. We do that a lot more now. But it wasn't as common back in the eighties."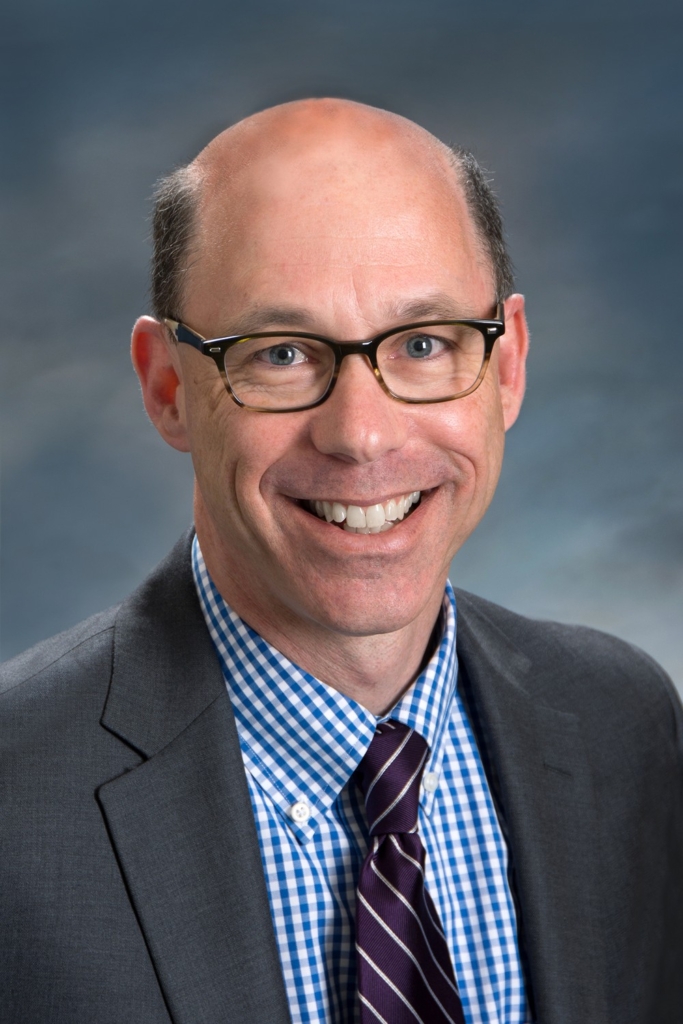 They also sought to build the next generation of talent. "If you look at the physicians here today," says Graham, "all of them connect back either directly or indirectly to Fogarty, Winkle and Simpson."
Cardiovascular medicine marched on, and Sequoia continued to evolve. With surgery, says Gaudiani, "In the early days we mostly did coronary bypass — about 80 percent of the cases. Mitral valve repair (patching or replacing the vessel between the heart's two left-side chambers) had not even been thought up yet. That came in around 1986. Major aortic surgery was five years after that." (The aorta is the main artery that leads away from the heart.) Eventually, another Stanford-trained surgeon, Luis Castro, joined Gaudiani. "The two of them pioneered a lot of new techniques," says Mead.
On the coronary-intervention side, Simpson and the team continued to push the limits of angioplasty, including Simpson's invention of the more guidable "over-the-wire" catheter, and the use of stents (tiny tubes placed in arteries to keep them open). Winkle and the electrophysiologists were on the leading edge as well, mapping electrical anomalies of the heart, implanting defibrillators (first used clinically in 1980) and, in the 1990s, pursuing radiofrequency ablation. This last technology was a game-changer for patients with arrythmia (abnormal heart rhythm). Before, says Mead, "Basically the only thing you could do for patients was give them drugs and hope that the drugs worked."
Ablation is an essential tool for treating a condition that appears to be on the rise: Atrial fibrillation. "A-fib"— an arrythmia caused by electrical signals firing from abnormal places in the heart — often goes undetected. It can occur in otherwise healthy people, and presents a dangerous increase in the risk of stroke.
"The prospects for curative treatment have improved so much over the past 20 years," says Mead. "And the earlier you do ablations, the easier it is to cure people." In addition to the 7,000-plus procedures performed by Mead and the team, the group has published more than 70 peer-reviewed papers on the subject. The doctors see patients referred by other physicians from hundreds of miles around; Mead estimates the team completes "two to four of these procedures every day of the week."
Community Medicine Versus Academic Medicine
It's strange to think Sequoia's cardiology program might not have happened if Fogarty had not left Stanford. In the big, confusing landscape of healthcare delivery in America, what is the place of the community hospital compared with that of the academic medical center?
"There's a need for both," says Fogarty, who returned to Stanford in 1993 to continue exploring another of his inventions: A stent for treating abdominal aortic aneurysms. (An aneurysm is a bulge that forms in blood vessels, making them susceptible to a possible rupture.) Many of the Sequoia physicians concur: Teaching hospitals, with their abundant resources, can do a lot. But their bureaucracies can be hard on innovative thinkers. And their clinical environments are not always the most comfortable for patients.
"There may be some complex medical cases that we might refer to an academic center," says Graham. "If you need a heart transplant, you go to Stanford." But he is confident of Sequoia's ability to deliver care that is both high tech-and high-touch.
"We have a unique environment," he says. "In a community hospital, you have much more direct and personalized interaction with the caregivers." In a 2012 tribute film that honored his career, interventional cardiologist Anderson — a physician widely revered by his patients — called Sequoia "my home away from home. It is a warm, personal place."
Mead agrees. "Our hospital has a wonderful culture," he says. "I think it stems from the fact that the physicians have this cooperation (rather than competition), and that filters down to the staff. Patients pick up on that."
Patients' Choice
One such patient is Bob Paul, a 40-year resident of San Carlos. In 2019, struck by left-side pain while he and his wife were enjoying a theater night in San Francisco, the former firefighter knew exactly what was happening — and where he wanted to go.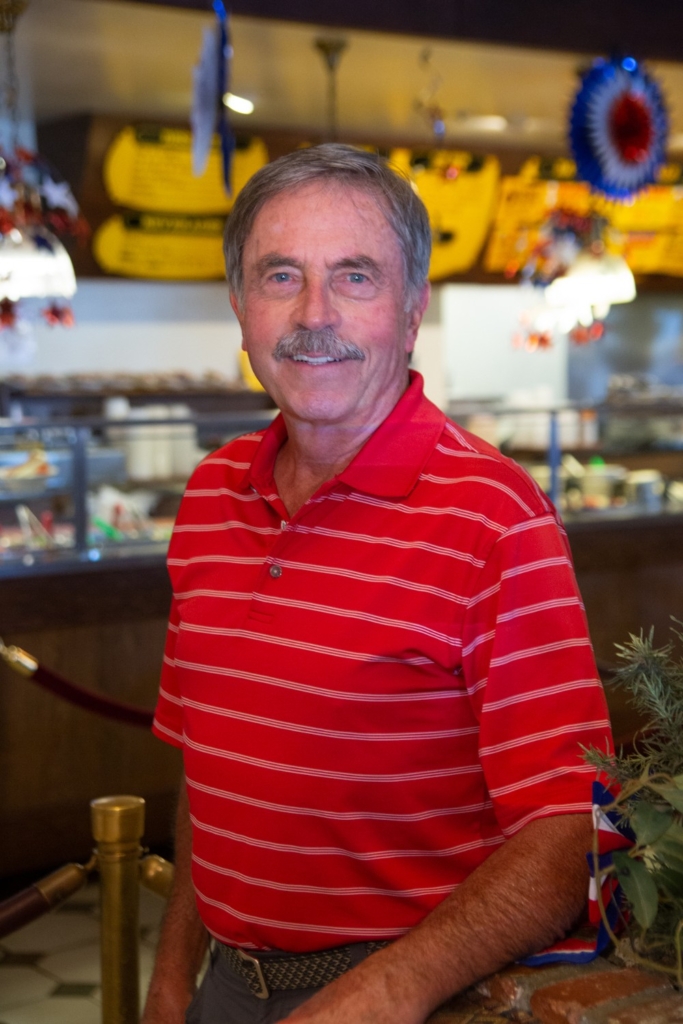 "I had my wife drive us down the Peninsula, past San Francisco General Hospital, in a pouring rain, to Sequoia," he says. Whisked into a cardiac care unit "within five minutes," Paul was quickly diagnosed with a blocked artery, underwent angioplasty and had a stent inserted.
Released the next day, he experienced no complications. But the episode was followed by a diagnosis of atrial fibrillation. Mead and his colleagues recommended an ablation; Paul sought a second opinion.
"You know what the cardiologist (at another hospital in San Francisco) said when he heard who was treating me?" Paul asks. "He said, 'Why would you go with the B team when you already have the A team?'" One ablation later, Paul's A-fib was gone — along with the blood thinners he hated.
So how does a patient choose — assuming he or she has a choice of where to be treated?
In general, choose the doctor, not the hospital, says Gaudiani. "The institution doesn't treat you. The physician does. Ask yourself, 'Who is the person I trust to do this?'"
And how to figure out that person? Use your network and ask a lot of questions, says Mead. Don't rely on website biographies. "Even if you don't know medicine, you probably know somebody who does," Mead counsels. "Ask about the physician's experience with the procedure you need. How many have they done? What is their success rate? What is their complication rate?" If the doctor can't or won't answer those questions, says Mead, "My advice is to walk out the door."
What Lies Ahead
Most prognosticators say the future of cardiovascular medicine will rest on a mix of interventional advancements; minimally invasive "smaller-hole" surgery (multiple small incisions to replace traditional open-heart surgery); a better understanding of the human immune system; and harnessing the emerging powers of regenerative, or stem-cell, medicine.
But one huge factor for heart patients, current and future, is decidedly un-technological: Prevention and wellness. To understand that, it's helpful to circle back to the beginning of the story: The Sequoia Healthcare District.
In 1996, when Sequoia Hospital merged with the Catholic Healthcare West chain (now Dignity Health), the district and its tax revenues were no longer needed to own and operate the facility. So it pivoted to a new mission: Better basic health for the 220,000 residents who now live within its boundaries.
The district's 1.3 percent of property taxes — roughly $15 million per year — now flows into community-health initiatives such as low- and no-cost clinics; hiring of school nurses; mental-health and wellness programs; and nutrition, health literacy and disease prevention across all ages. Last year, the district granted $7.9 million to roughly 70 different nonprofit partners who form the region's healthcare safety net.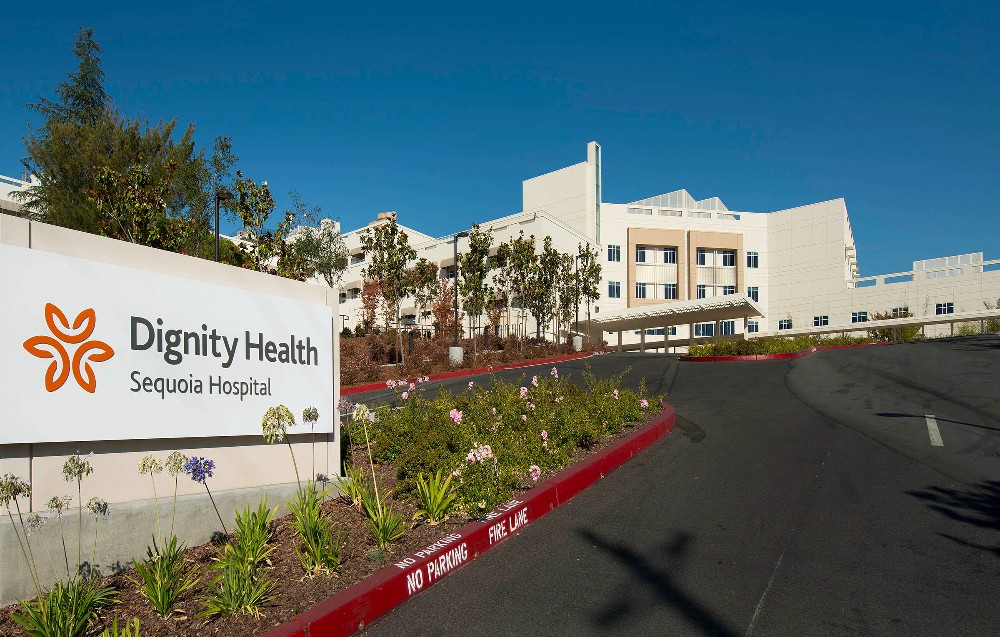 For heart patients, such preventive measures are critical. Monitoring blood pressure, cholesterol and blood sugar are all actions patients can take to stop heart disease before it starts.
"Our mission is to keep people out of the hospital," says district CEO Pamela Kurtzman. "We partner with Sequoia Hospital in delivering a continuum of care. We are serving the same patients." Through the district's work, she adds, data show health outcomes for local residents have improved over time.
From his vantage point of more than 70 years in medicine, Fogarty believes "we have just scratched the surface" of the possibilities for cardiovascular care. "Interventional medicine will get less and less invasive," he predicts. "We have just kind of touched it."
Gaudiani, now affiliated with El Camino Hospital in Mountain View, believes surgery will continue its "smaller-hole" evolution. But complex surgery will always have its niche, he says. To make sure future surgeons are ready, he is building a video-based system that teaches trainees in the art and science of "big-case" cardiac surgery.
As understanding of the human immune system advances, prospects should also improve for transplant recipients, who may be freed from a lifetime of anti-rejection drugs. And in the far-out category: Stem-cell medicine may make donor organs obsolete. In that scenario, medical scientists will simply grow new organs from the patient's own cells, perfectly matched in genetics and immunology.
Mead marvels at it all.
"We used to tell patients that the one thing we can't change is your genes," he says. "Well, now we can. There's a medicine that's been approved — actually a shot you can take twice a year — that literally changes the genes in the liver that produce cholesterol."
The transformations, he believes, are just beginning.
"There will always be a role for physicians doing what they need to do," Mead says. "But there's no question that the conjunction of industry, biotechnology and the medical-device world is going to continue to do things we cannot even imagine right now."