State Sen. Josh Becker, D-Menlo Park, has rescinded his endorsement for San Mateo County City Council Candidate Rod Linhares as controversy mounts over Linhares' position on abortion rights.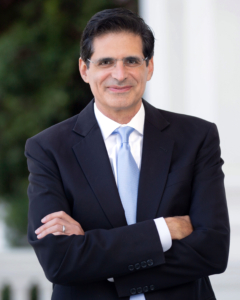 Pro-choice activists have been critical of Linhares' candidacy over his lack of a stated position on Prop. 1 and his role as director of development for the Archdiocese of San Francisco. 
Linhares' role involves fundraising for the Archdiocese, which has reportedly made it a priority to defeat Prop. 1, a measure that seeks to cement the right to abortion in the California Constitution following the U.S. Supreme Court's overturning of Roe V. Wade. The Archdiocese has contributed more than $50,000 to the campaign to defeat Prop. 1 as of last week. 
In a statement, Sen. Becker said he's launching an independent expenditure campaign in support of Prop. 1, which played into his decision to "pull back" his endorsement for Linhares. 
"My endorsement of Rod puts him in a difficult position given his role with the Archdiocese of San Francisco," Becker said. "I explained I'd have to pull back my endorsement to focus on my advocacy for Prop. 1. He was very gracious and understood. I wish him well in his race."  
Becker's decision came only days after the San Francisco Chronicle detailed the controversy surrounding Linhares' candidacy in regards to abortion rights. He "dodged the question" regarding his position on Prop. 1 at a recent League of Women Voters forum, according to the Chronicle. He responded by saying he would not seek to interfere with the right to choose or the right to access contraception, but he neglected to state a definitive position on Prop. 1. Linhares similarly dodged the question when Climate pressed him on the issue one month ago. 
Activists say Linhares' lack of a clear answer on Prop. 1 is unacceptable, particularly after the overturning of Roe V. Wade stripped away federal abortion protections, leaving the key issue up to the states to govern. In a September survey by the nonpartisan Public Policy Institute of California, 69 percent of likely voters expressed support for Prop. 1.  
"In a post-Roe world, it is increasingly important that candidates for any elected office are vocal supporters of reproductive freedom," Shannon Olivieri Hovis, the California director of NARAL Pro Choice America, told the Chronicle. "And if the voters in his district don't know that, they can't trust him because there's no real record or documentation that that is where he stands." 
The issue has gone on to impact endorsements beyond Becker's. Per the Chronicle, Planned Parenthood has endorsed Adam Loraine, who is Linhares' opponent for the San Mateo City Council seat. 
Among Linhares' critics has been current San Mateo City Councilmember Amourence Lee, who helped start the new organization Pro Choice San Mateo County and called Linhares the "anti-choice" candidate. 
"Leadership requires taking positions," Councilmember Lee said. "The test of one's values comes down to a vote for or against."
From 7-9 p.m. Thursday, the San Mateo United Homeowners Association will host a debate among San Mateo City Council candidates in which this issue will likely be addressed. The public is welcome to tune into the debate, set to be held on Zoom. The Zoom link is here and the passcode is 2022Forum.
Photo: Rod Linhares/City of San Mateo