By Aimee Lewis Strain
One kind gesture can tap a wellspring of compassion. More than 22 years ago, Pastor Tony Gapastione of Peninsula Covenant Church in Redwood City ordered a pizza for a group of homeless men huddled near the Menlo Park train station. That single act eventually led to the creation of Street Life Ministries (SLM), which today serves 40,000 meals annually in Redwood City and Menlo Park while also providing clothing, toiletries and connections to medical services, healthcare and shelter.
Now, thanks to an anonymous donor, SLM has received a $2 million matching grant to launch and sustain its new Homeless to Healthy (H2H) program, a faith-based residential drug-and-alcohol rehabilitation effort.
Nicholas Rubingh, SLM's grant and program manager, says the initiative will treat approximately 20 men at a time, offering them a year of in-house recovery "not just from life on the streets and all that comes with that, but a fresh start, with job and life training."
—
—
The first six months of the program will focus on rehabilitation and emotional counseling.
"It's hard for people to work on themselves without addressing trauma," Rubingh says. "It's nearly a universal experience for everyone to have trauma. [With SLM's clients], trauma led to addiction, which led to losing jobs and homes, which led to life on the streets, which led to [more] trauma."
The following six months will address life skills and job training. Rubingh notes that for many of the men who will be treated, having been out of society's mainstream means seemingly routine experiences such as self-checkout at the grocery store can be difficult.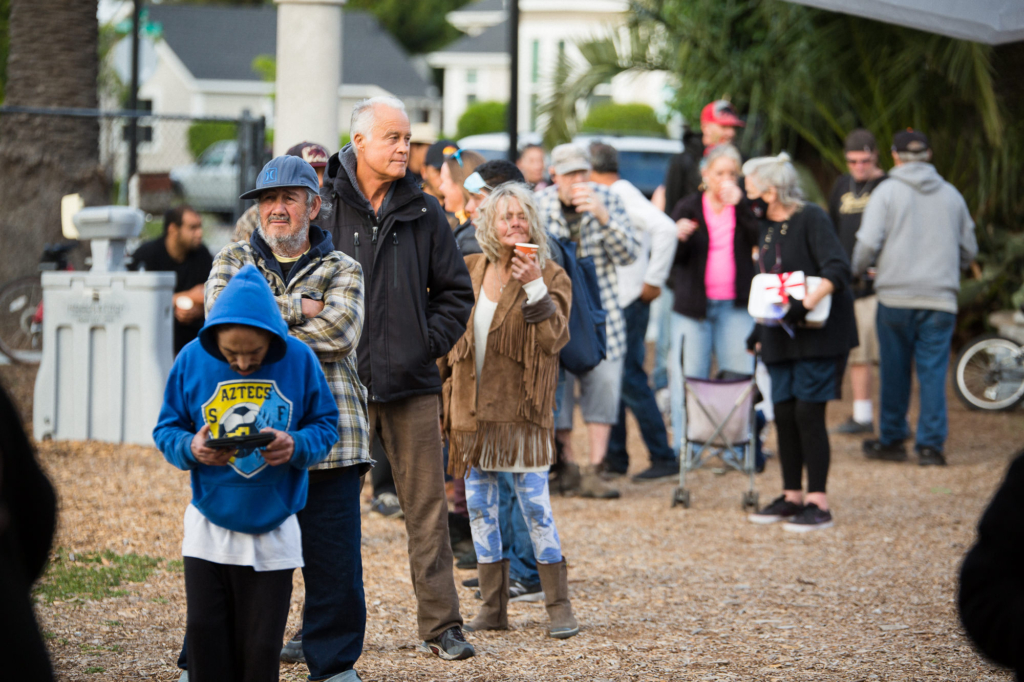 "The set of skills you need to survive on the street differs greatly from the skills you need in society," he observes.
David Shearin, who functions as SLM's executive director and lead pastor, says the biggest challenge now is securing a building where the H2H residents can reside and learn. He adds that SLM recently hired a spiritual director, Ricky Wade, and a director of recovery, Mike Murray.
Once a site is located and prepared, perhaps within a few months, SLM plans to begin with about five or six residents. While the residential program takes shape, SLM continues to rely on volunteers who contribute more than 16,000 hours per year.
Serra High School senior Tryston Stone began volunteering with SLM about seven months ago to obtain the service hours required to graduate.
"Helping sort and make meals really made me feel like I was making a difference in the community," Stone says. "I then started doing more work with Street Life outside of fulfilling my service requirements because I loved helping the homeless and talking with them."
Stone, who lives in Redwood City, believes SLM's greatest effect on the community is through the relationships established among the homeless, the staff and the volunteers. He says the organization's consistency in providing help gives its homeless clients a sense of trust that they can rely on SLM for services.
"It's a really beautiful thing to see people so passionate about helping those that are less fortunate than others," he says. "It just all comes down to us being human beings."
More information on Street Life Ministries: streetlifeministries.org