The 176-year-old Zoppé Circus is set to make its return to Redwood City for an 11th straight year, and this time they will offer even more performances.
At its meeting Tuesday, the City Council approved an agreement inviting Zoppé Circus to put on four weekends of shows starting in October rather than last year's three. Shows will run weekdays and weekends from Oct. 12 through Nov. 4.
The agreement, costing the city up to $150,000, brings Zoppé Circus back to the city in October to perform up to 40 shows in a tent set to be located at Red Morton Park.
"Hosting the event provides the public benefit of bringing activity and commerce to the Redwood City area," city staff says.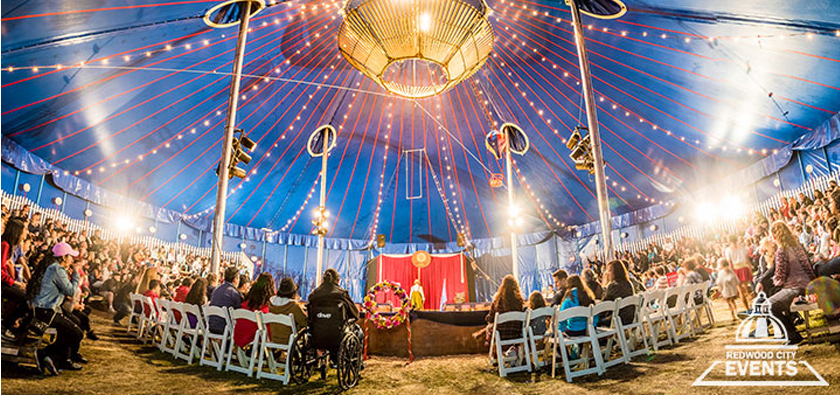 The Zoppé Circus has come to Redwood City since 2008 and has "provided an incredible draw to Redwood City," according to the city. In 2013, the circus was relocated to Red Morton Park and extended to three weekends after ticket sales for two weeks of shows were sold out.
"The Circus continues to receive rave reviews, and in 2017, more than 11,000 tickets were sold for over 27 shows," the city said.
After selling out all weekend shows last year, the city recommends extending performances to four weekends.
"With the continued use of the ticket pricing structure with lower rates for midweek performances and higher rates for traditionally filled weekend performances, we expect to maximize revenue to ensure that all costs are covered," the city said. "Profit from ticket sales is one of several revenue streams identified through our Downtown Events Sustainability Plan."
To learn more about about the Zoppé Circus, go here. For information about its visit to Redwood City, go here.