There's still time to sign up for the OktobeRun half marathon and 5K fun run, a benefit for Redwood City education that is set for Sunday, Oct. 28.
The event attracting runners of all levels starts at 7:30 a.m. at 750 Bradford St. in Redwood City.
The half marathon course has been described as "flat, partly off-road, and perfect for a personal record."
"Beginning in booming downtown Redwood City, the out and back course circles the saltwater marina at One Marina, joins the Bay Trail next to Bair Island, and after some more roads next to Redwood Shores, continues to a beautiful gravel and dirt trail next to Steinberger Slough," organizers said. "Almost half the course is next to the water or wildlife refuge at One Marina, Bair Island, or Steinberger Slough. The OktobeRun 5K follows the same course, but turns around at the One Marina community next to Redwood Creek."
The half marathon price is currently $90, and $95 on race day, while the 5K is $45 for adults right now, or $50 on race day, and $35 for youth 17 and under, or $40 on race day. All proceeds go to the Redwood City Education Foundation, which has been working since 1983 to advance and enrich educational opportunities for the 8,000 K-8 students of the Redwood City School District. Learn more and donate at www.rcef.org.
Half Marathon Route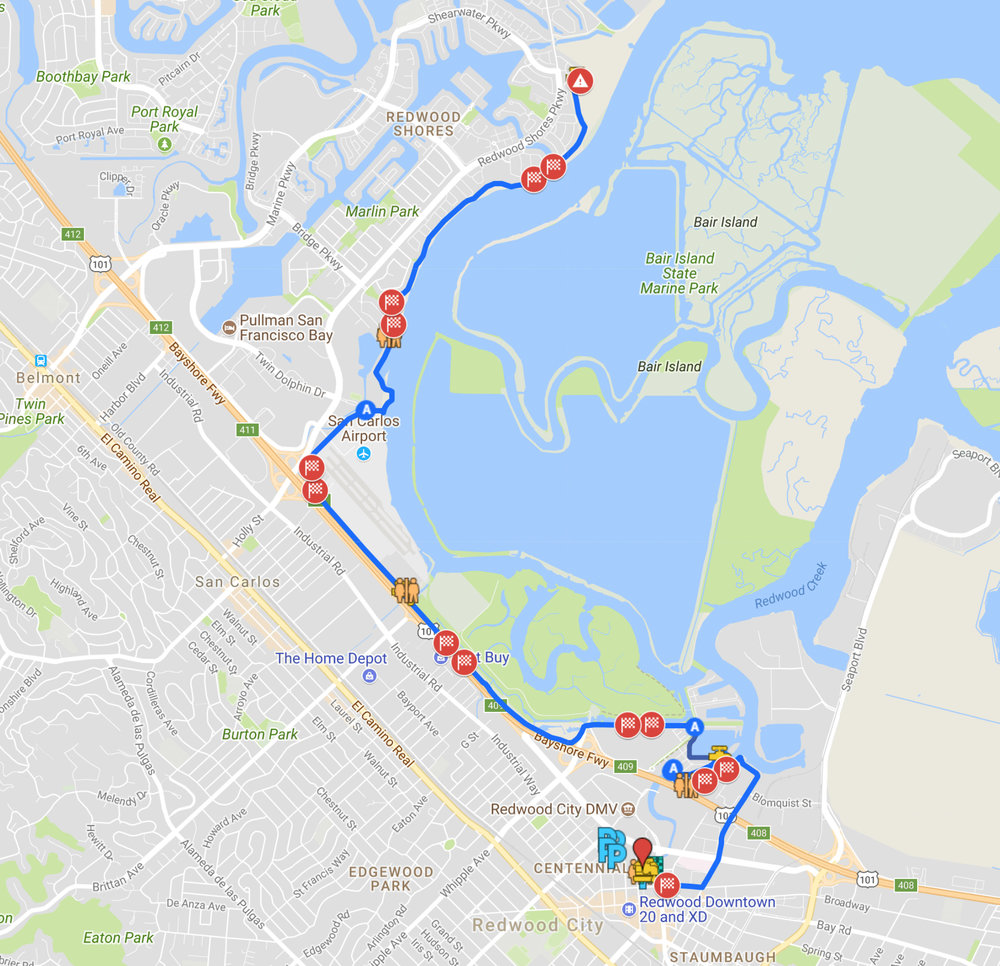 5K Route