World famous sculptor Ken Hiratuska has been commissioned to create his next rock masterpiece at the Hillsdale Shopping Center in San Mateo.
For the past few months, Hiratsuka has been onsite working on the sculptures at the Hillsdale Shopping Center, which is currently undergoing a remodel (but remains open). The art is slated to be a central part of Hillsdale's North Block, which is being re-envisioned as a community gathering space featuring a market, restaurant, bowling alley and theater.
Originally from Japan, Hiratsuka studied art in Tokyo, and came to the U.S. in 1982. He moved to New York and got his start carving lines and art in the Brooklyn sidewalks. Today his works, which include sculpted city sidewalks, building facades, water sculptures and gardens, can be seen in permanent public sites in over 20 countries. His unique sculptures involve carving abstract and real images into multiple stones. The caveat is that the lines he carves are continuous that never cross itself. It jumps from stone to stone, leaving at one point to be picked up on the next stone.
His art has a deeper meaning. The carved lines within the rock sculptures are intended to bring people together and inspire humans to be conscious of their commonalities, regardless of social economic, cultural and political distinctions.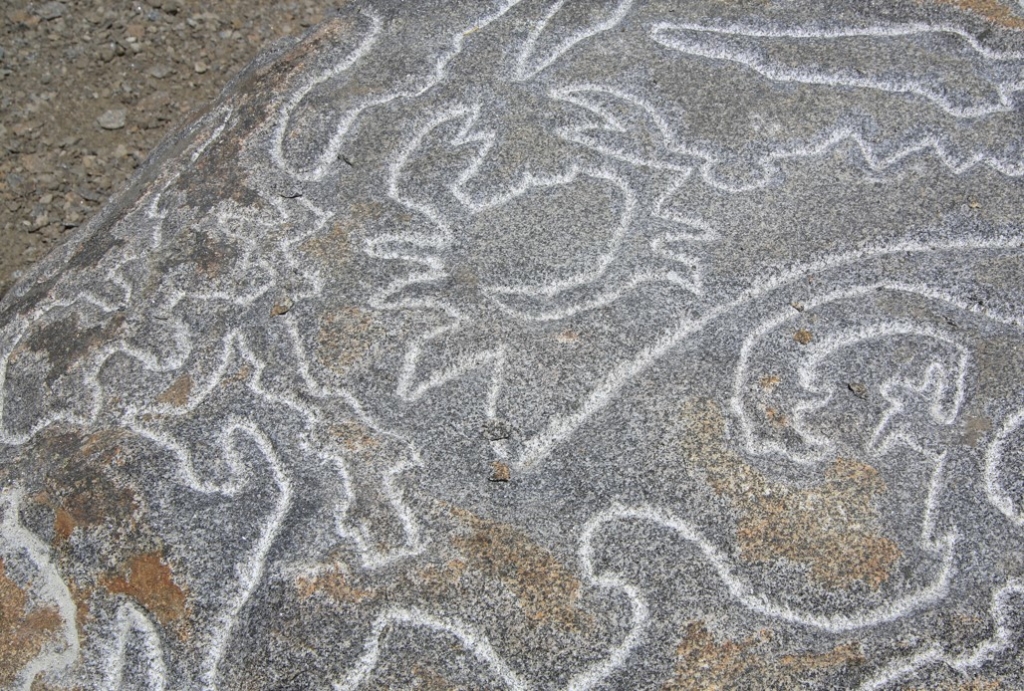 The Bohannon Development Company selected Hiratsuka for the Hillsdale project to represent its vision of creating a community-centered destination in San Mateo.
Hiratsuka's completed sculptures will be viewable in the soon to be completed North Block of Hillsdale Shopping Center. We stopped by to take a look at Hiratsuka at work and get a peak of the North Block. The North Block tenants currently include: Pinestripes Bowling Alley, Cinepolis Theater, Belcampo Market and MidiCi The Neapolitan Pizza Company, to name a few.