Redwood City recently decided to close three schools, only one named for a person, which was good thinking in today's political climate when the names of public institutions can become the center of controversy in the blink of a tweet. Hawes Elementary was named for Horace Hawes, who came up virtually squeaky clean in a vetting by volunteers at the history room of the main library.
Hawes, who was born in 1813 in New York State, died in 1871. His early years in the East were marked by tough going that included virtual slavery in indentured servitude. Definitely a self-made man, he came west and became a lawyer, legislator and land rich. His name lives on in the Hawes Park baseball and soccer fields at Hudson Street and Roosevelt Avenue. Hawes Park was built in 1934 and was the center of Redwood City's community activities until that role was taken over by Red Morton Park, dedicated in 1948. In 1955, the city turned over a large section of Hawes Park to the school district for $30,000, a switch that led to the birth of Hawes Elementary.  According to Park and Recreation records, Hawes Park's activities at that time included softball, basketball, the Junior Olympics and archery.  In addition to its playground, the park featured non-sport activities such as marble tournaments, pet shows and Easter egg hunts.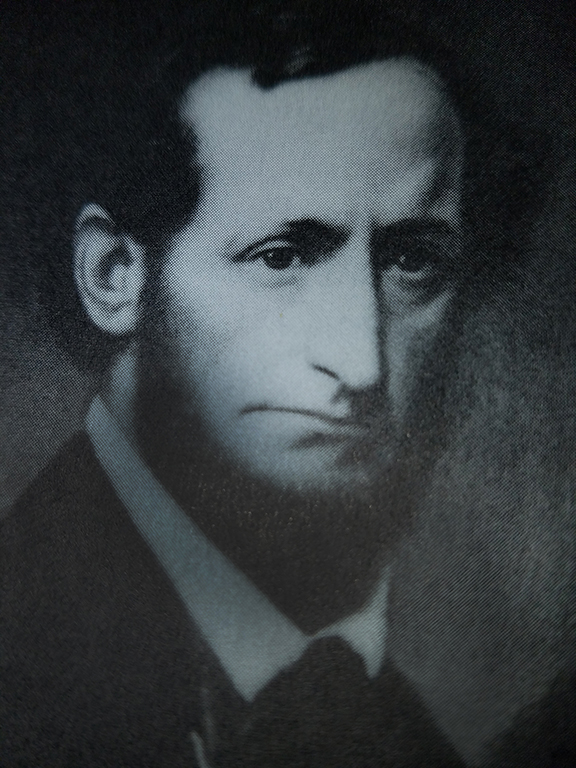 Hawes' legacy is visible throughout Redwood City. It includes the right-of-way for the railroad to pass through town and land for the first large school in the city, land that was eventually the site of the 1920 fire station which morphed into today's main library on Middlefield Road. He was also one of the organizers of Union Cemetery, but in that case his motives might not have been altruistic: He wanted to stop burials on his property.
Former Redwood City librarian Mary Spore-Alhadef has studied Hawes' history and found "he was happiest as an educational benefactor." His grand scheme included establishing "Mount Eagle University," a dream that never became reality. Today the land he envisioned for the university is the location of John Gill School. Just two weeks before he died while living at his Redwood Farm, located on land that is today the campus of Sequoia High School, Hawes signed over the deed for property to support the university plan. His wife fought this dream and contested the will after his death, successfully getting a judge to find Hawes was of unsound mind when he wrote the will. She did not enjoy her victory for long. Spore-Alhadef concluded "after having expended her fortune on family and friends, she lived in somewhat reduced circumstances in San Francisco until her death in 1895."
Not only is Redwood City indebted to Hawes, so is San Mateo County. If it weren't for him, there might not even be a county by that name.  At one time, the land that is now known as the Peninsula was part of San Francisco, today still a city and county. Hawes, who had a law office on Montgomery Street in San Francisco, was part of the commission that laid out the streets in that city. Elected to the state Assembly in 1856, Hawes introduced the "Consolidation Act" which created the City and County of San Francisco. San Mateo County was established with the remaining land.
Splitting up the two counties was designed to clean up San Francisco politics. Note that the year 1856 is featured on the San Mateo County seal.  It is also the year of the Vigilantes, comprised of San Franciscans who armed themselves, took over San Francisco, ran out the city's criminal elements, and gave the world a new word – vigilante. Some historians contend political and religious tensions were behind the creation of the first Committee of Vigilance. Whatever the motive, many of the "undesirables" fled south to newly formed San Mateo County where the first elections were rife with fraud. That, however, is another story.
This story was originally published in the July print edition of Climate Magazine.