The family of Kyle Hart, a father and teacher who was fatally shot by Redwood City police while suffering from a mental health crisis in the backyard of his home on Dec. 10, 2018, has filed a lawsuit against the city and two involved officers, alleging excessive force.
Hart's family, represented by civil rights attorney John Burris, is also reiterating their call for Redwood City to implement comprehensive changes in how the city's law enforcement respond to mental health crises.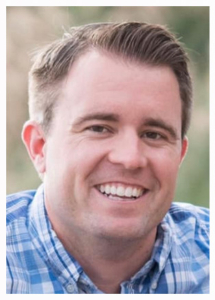 In March 2019, the San Mateo County District Attorney's Office declined to file criminal charges against the two officers involved — Roman Gomez and Leila Velez — calling the use of force "justifiable pursuant to California Penal Code section 196."
At a press conference Wednesday, Burris said the officers' lack of preparedness in handling a person suffering from a mental health crisis resulted in a preventable death.
"In a situation where family members called for help because their loved one is suffering form a mental crisis, we have seen far too often that when police arrive, instead of deescalating the situation and taking control of the situation, they wind up killing the person," Burris said. "This is a situation where Mr. Hart was suffering, his wife communicated that to them, and yet police didn't have a plan to deescalate."
On the day of the incident, Hart reportedly had an unexpected reaction to his medication, causing him to become suicidal. When his wife, Kristin Hart, called police to their Lincoln Avenue home, he was attempting to commit suicide by cutting himself with a large kitchen knife, according to the San Mateo County District Attorney's Office investigation. Kristin pointed the two arriving officers in the direction of her husband toward the backyard. During their encounter with Hart, Hart didn't respond to officer calls to put his knife down, and then reportedly charged at the officers with the knife raised, according to the DA's investigation. After one officer unsuccessfully fired a Taser, the other fired his gun five times, striking Hart three times.
The shooting happened within 30 seconds of the arrival of police officers to the scene, Burris said.
Kristin described her husband as a kind, compassionate and fun-loving person who was an excellent teacher and a devoted father. The day he died, he "became very ill very quickly" but "was not a threat to me, our 2-year-old son or newborn daughter," she said.
"I called 911 for help, as we are trained to do," Kristin said. "Instead of giving us help, police arrived with guns drawn, and shot him in our backyard."
After Hart's death, his family and their supporters studied up on best practices, equipment, policies and training and, with help from a retired law enforcement veteran and use-of-force tactics expert, presented their findings to the City Council of Redwood City. Improving department-wide crisis intervention training, equipping every patrol car with M40 bean bag guns along with Tasers, and body cameras for all patrol officers were among the recommendations.
Kristin says her family's efforts led to talks with the city, but she says the city ultimately "proved unreceptive" to the family's requests. After a formal mediation process was unsuccessful, the family moved forward with the lawsuit.
"What we would love to see come out of this is a comprehensive approach for how Redwood City police respond to a person in crisis," Kristin told reporters Wednesday. "Proper equipment and training are part of this that must be based on a culture that truly values all people, no matter who they are. Leadership must communicate this value and enforce it within the department and be transparent with the public."