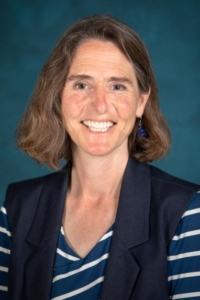 San Mateo County Health officials are planning to offer third booster doses for eligible community members the third week of September pending upcoming guidance from state and federal authorities.
In a statement today, Chief of San Mateo County Health Louise Rogers said she expects the coming weeks to "bring more certainty to those plans and timing as federal and state authorities issue guidance that will be needed to launch the boosters." Rogers anticipates the guidance will prioritize those who received their second doses at least eight months ago, including health care workers, first responders and older adults.
Noting San Mateo County's vaccination rate of eligible residents is 91.6 percent, Rogers expressed confidence that "our collective infrastructure for vaccinations among all health care systems and pharmacies is strong to carry out this new phase of work."
Rogers then offered a Countywide COVID-19 case snapshot, relaying that the seven day lagged average reported yesterday was 14.7 new cases per 100,000 in the population—a slight drop from the 14.8 she shared last week. This data indicates an average of 115 new cases of COVID-19 per day, the same as last week's figure. Rogers, who noted last week that it was the first week in several weeks that appeared to indicate a plateauing of cases, said that the plateauing remains this week. She also added that COVID-19 related hospitalizations continue to stay around a patient census of 50 most days.
"We are excited to see students returning to school for in-person learning and we also understand the caution that parents and others feel," said Rogers, turning her focus on the younger set.
As of Aug. 30, said Rogers, San Mateo County had 3,397 COVID-19 cases among people of all ages over the last 30 days, with 400 (12 percent of cases) of these being among people <9 years old and 417 (12 percent of cases) being among people between 10-19 years old. A month earlier, San Mateo County had 1,929 cases among people of all ages over the previous 30 days, said Rogers. Of these cases, 175 (9 percent) were among people <9 years old and 210 (11 percent) were among people between the ages of 10-19 years old.
Looking back on the entire pandemic, 48,545 cases, 3,565 (7 percent) were among people <9 years old and 5,433 (11 percent) were among people between the ages of 10-19 years old, said Rogers, who indicated that "when the rates of COVID are high in the community, cases will appear at schools."
She underscored that when a case is identified in a school, there are structured guidelines for implementing isolation, and quarantine and modified quarantine, including increased testing and temporary removal from extracurricular activities throughout the quarantine period.
Rogers said that while transmission can occur anywhere—such as schools—children are often exposed to COVID-19 at home or in social settings where safety practices may vary. She outlined that "with effective prevention protocols in place" such as universal indoor masking, vaccinations of those eligible, testing, good hand hygiene, staying home when sick and proper ventilation, "the data show that these multiple layers of defense can stop the spread of COVID in school settings."
Emphasizing the disruption to education and negative social and mental health impacts of refraining from in-person learning, Rogers said "we must all continue to do everything possible to keep kids safely attending their schools."
Stay tuned for further updates as guidance comes from state and federal authorities regarding third booster doses.
Photo courtesy of San Mateo County Health