The San Mateo Police Department's newest staffer — 8-week-old "Rookie" — is expected to be in service by the end of the year.
Rookie, a Goldendoodle, is a therapy canine being trained to help officers and individuals who have experienced trauma, and to assist in community outreach.
In June, the SMPD announced it would join about 300 law enforcement agencies in the U.S. in adding therapy canines to the department. One month later, the SMPD selected Officer Allison Adle to be its first therapy canine handler. Shortly thereafter, Rookie was acquired thanks to a donation from the San Mateo Police Activities League. The name "Rookie" derived from an online naming contest, police said.
Why aren't Rookie and Adle "on the beat" yet? They're undergoing ample training. Last week, they attended the Franklin County Sheriff's Office weeklong training program in Columbus, OH, according to the SMPD.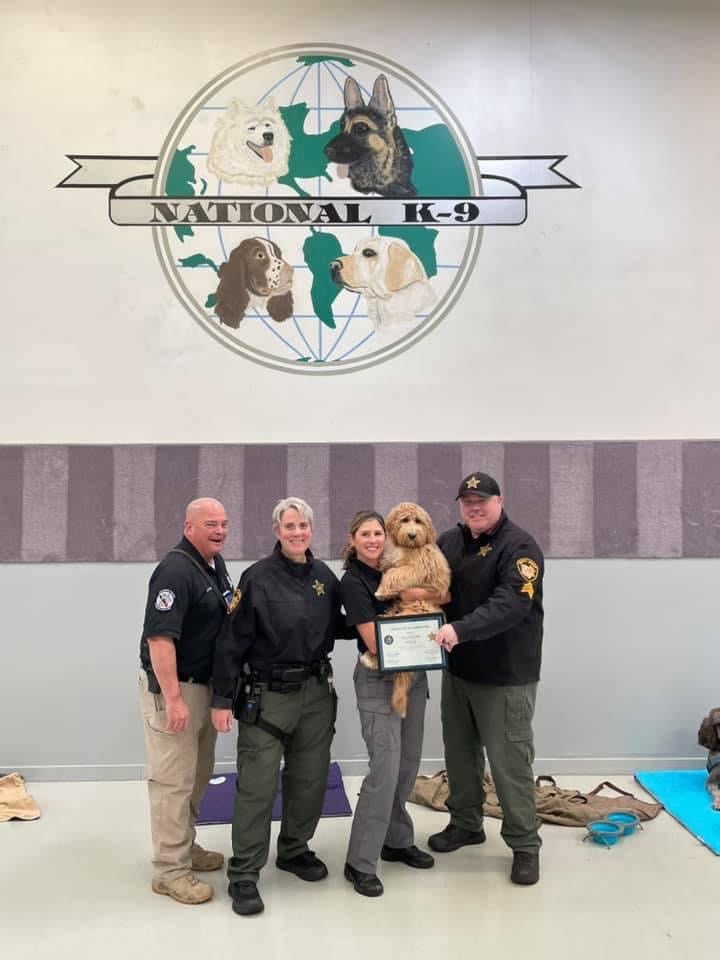 "The Franklin County Sheriff's Office therapy dog program started in 2017 and focuses on training canines and law enforcement personnel to provide victims with an outlet from the mental, physical, and psychological effects of experienced trauma," police said.
The program teaches handlers first aid skills and trains both handlers and dogs on how to maintain focus in chaotic and dynamic environments.
"The group worked on socialization skills by going to various department stores, restaurants, and other places at a local mall," the SMPD said "To learn how to maintain command while being distracted, the canines had to remain in place while various distractions and treats (peanut butter, popcorn, dog treats, squeaky dog toys) were placed in front of them."
The training included a trip to the Columbus Zoo and Aquarium where distractions included other animals, smells and sights, and incorporated law enforcement distractions, such as when emergency vehicles operate their lights and sirens and helicopters and drones land and take off, police said.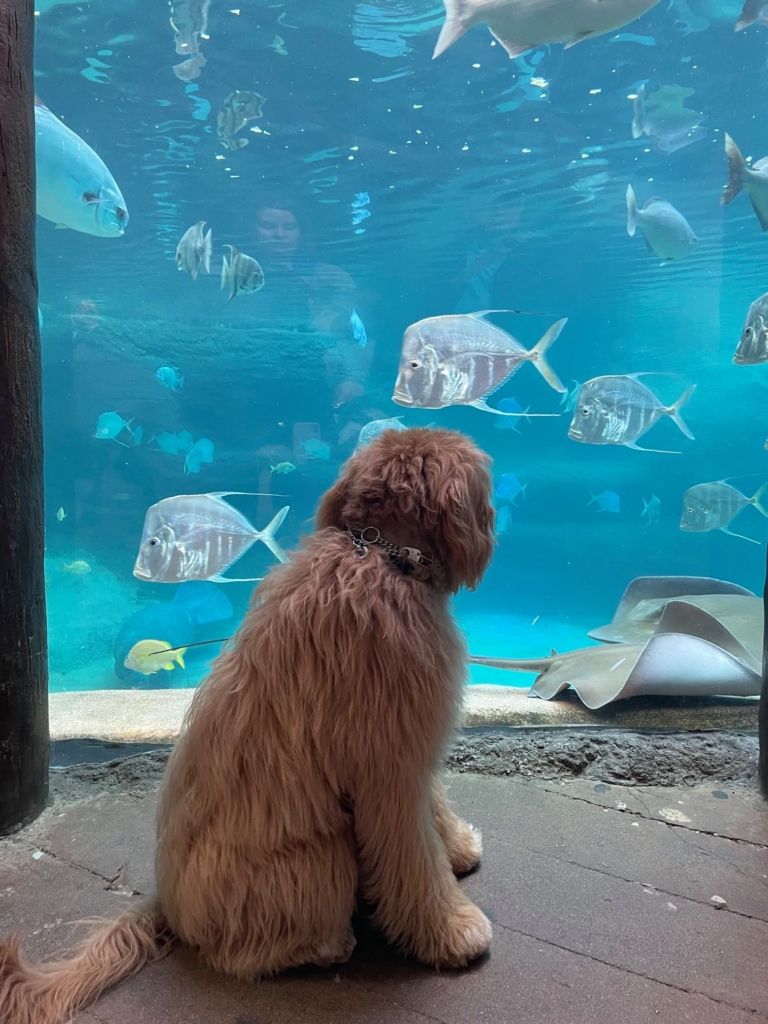 Rookie is the second youngest dog to attend the Franklin County Sheriff Office Law Enforcement Therapy K9 Training course. Before going to Ohio, the pooch received obedience training and attended a month-long board and train school. While in Ohio, Rookie passed several certifications, including the Alliance of Therapy Dog test, although he needs to be one years old to receive that certification.
"Over the next month, Rookie will continue to train with Officer Adle, and the San Mateo Police Department hopes to have this wonderful duo in service by the end of the year," police said.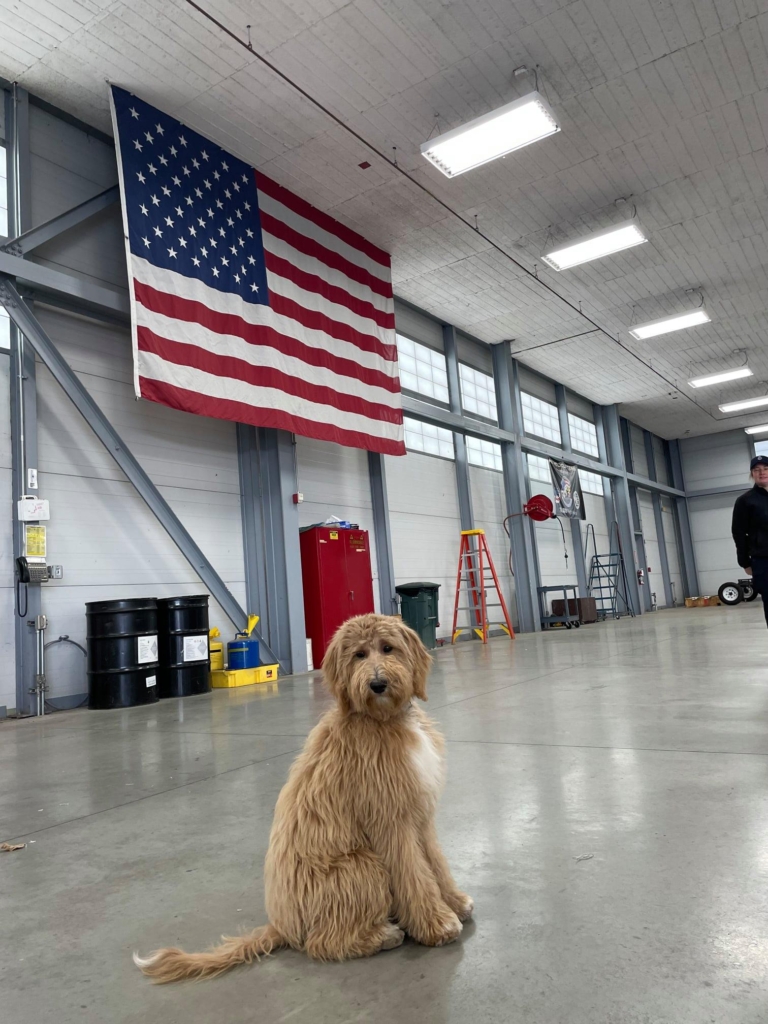 All photos courtesy of the San Mateo Police Department