Rep. Jackie Speier announced Tuesday that she will not seek reelection in 2022.
"Forty three years ago this week, I was lying on an airstrip in the jungles of Guyana with five bullet holes in my body," Speier stated in a video posted to social media. "I vowed that if I survived I would dedicate my life to public service. I lived, and I served. It's been a remarkable journey that has surpassed my wildest dreams."
Speier added, "It's time for me to come home, time to be more than  a weekend wife, mother and friend."
Speier said she intends to continue contributing to "the communities I love on the Peninsula and San Francisco."
— Jackie Speier (@RepSpeier) November 16, 2021
"It's been an extraordinary privilege and honor to represent the people of San Mateo County and San Francisco at almost every level of government for nearly four decades," Speier said, adding she intends to do her "level best" to represent her constituents during her final year in Congress.
Speier has been a prominent public servant in the region since serving as a staff aide to Rep. Leo Ryan in the 1970s, when she famously survived a shooting that claimed Ryan's life during a trip to the cult community of Jonestown in Guyana, South America.
In 1979, she unsuccessfully ran to fill Ryan's Congressional seat, but won her first election the following year, becoming the youngest member ever elected to the San Mateo County Board of Supervisors. Speier later served in the California State Assembly and California State Senate. In 2008, she was elected to Ryan's former seat, succeeding longtime Congressmember Tom Lantos. The 14th congressional seat in which she serves encompasses parts of southern San Francisco and San Mateo Mateo County (see 14th District map).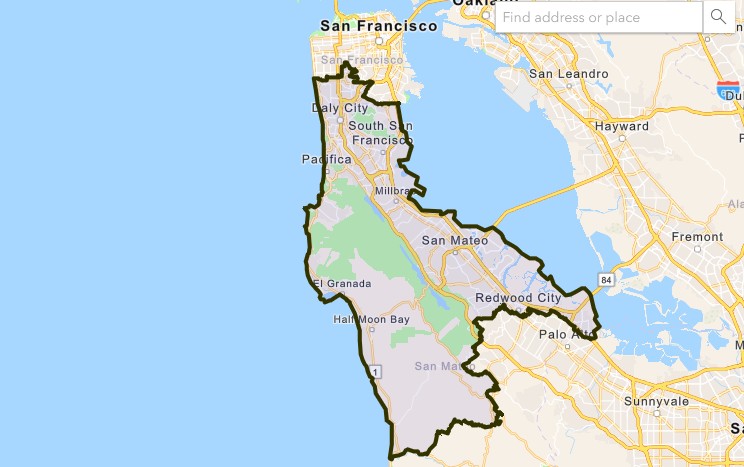 Speier's resume of accomplishments over 39 years as an elected official is extensive. When asked by ABC7 News anchors this morning to highlight some of the feats for which she's most proud, Speier noted her efforts in the state legislature to address delinquent child support payments to keep custodial parents from "living on the edge," and in securing Caltrain's Baby Bullet service to significantly cut commute times along the corridor. In Congress, Speier said it's been a "labor of love" to tackle issues around sexual assault in the military and on college campuses, malpractice at military medical facilities and "making sure the San Francisco Bay has the restoration money it deserves."
"It's a very full career," she said.
In the future, Speier said she still wants contribute to the local community. She said she's exploring possibilities and mentioned establishing a foundation to support San Mateo County.