A Redwood City church and nonprofit facing eviction may have received a Christmas miracle. Verbo Family Services recently shared with Climate online and other local media its appeal for community support to help them find a permanent home in the North Fair Oaks neighborhood it has served for 20 years.
Now, some good Samaritans have answered Verbo's call for help. Pastor Orlando Cardona from the church and nonprofit—which serves more than 400 families with spiritual guidance, counseling, tutoring, community resources and "a safe place to belong"—said that, following the recent media coverage, a man "from the Iranian community" who prefers to remain anonymous contacted Verbo and said their story "touched his heart." The man offered to donate $25,000 to Verbo if they raised matching donations.
Pastor Cardona quickly set to work trying to raise the matching funds by announcing the fundraising opportunity to his church community, friends, other associates and anyone in his stratosphere. The pastor managed to collect $2,800 the Sunday of his announcement from Verbo's own church community—many of whom are low-income families—while they also gathered $3,000 from online donations via their website. Other gifts trickled in—a $1,000 from a contractor and more donations from other church members.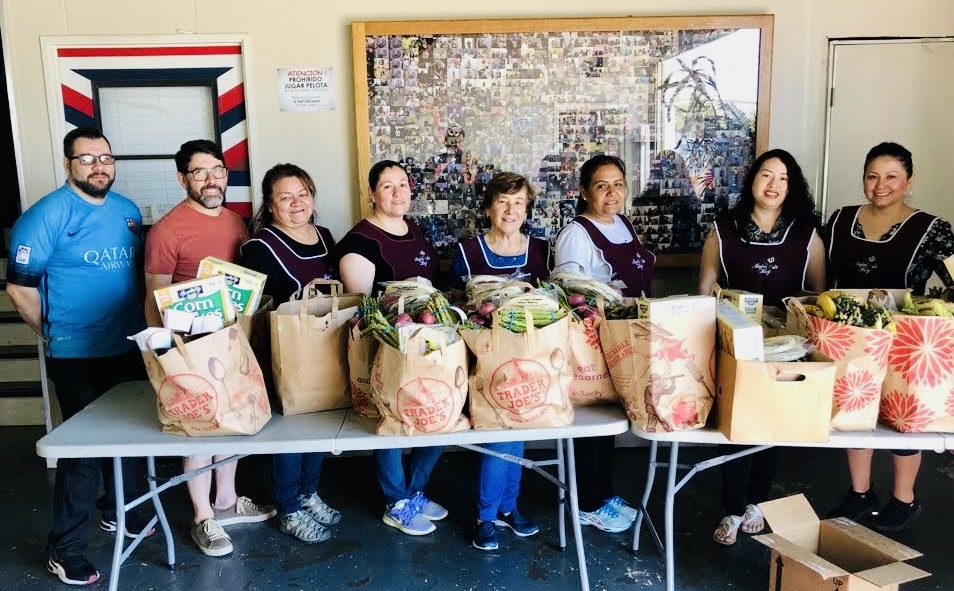 Then, the big one came in. A fellow pastor and his wife from a Verbo church in Guatemala City, Guatemala, who were visiting the Bay Area, personally donated $20,000 to the fundraising effort. When combined with the other donations, the gift put the Redwood City church and nonprofit over the amount it needed to raise for the matching donation. Pastor Cardona called the Iranian donor and he immediately gave Verbo a check for $25,000.
All told, Pastor Cardona said Verbo has raised $72,000 to date, which they plan to use to rent a small 5,000 sq. ft. warehouse in the Fair Oaks neighborhood so they can continue their family services. He's also seeking a separate place to conduct church services—possibly using another nearby church in the afternoon or a school district gym—with the aim of staying in the Fair Oaks community. The church needs to vacate its current building at 2798 Bay Rd. by the end of January; the pastor is meeting with a real estate agent tomorrow to view potential warehouse spaces.
Meanwhile, Verbo's fundraising efforts continue onward. To support Verbo Family Services with an online donation, click here. To send a check, make it out to: Verbo, Verbo Family Services or Verbo church and mail it to the pastor's personal address (since the church will be moving soon): 241 Rutherford Ave., Redwood City, CA 94061.
Learn more about the church/organization here and watch a donation appeal video here. Questions? Call Verbo at (650) 241-8245 or email verborwc@gmail.com.
Photos courtesy of Verbo Family Services