Chamber San Mateo County will pop the cork on the new year by celebrating the 2021 winners of the Cornerstone, Woman of the Year and other awards at its 124th Annual Awards Luncheon Fri., Jan. 28.
The event, which will take place from 11:30 a.m. to 1:30 p.m. at Domenico Winery, 1697 Industrial Road in San Carlos, will honor retiring Congresswoman Jackie Speier with the 2021 Cornerstone Award and Executive Director of the Port of Redwood City Kristine Zortman with the 2021 Woman of the Year Award.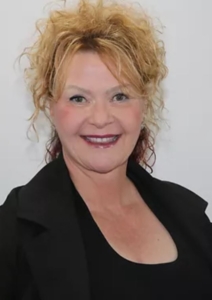 Chamber officials noted that Rep. Speier "exemplifies the true meaning behind the Cornerstone Award," which honors people and/or organizations for making a meaningful and enduring impact in their communities through various initiatives.
Rep. Speier was highlighted by the Chamber as having served the San Mateo County community as an elected official for nearly four decades, as having played an active role in the organization, and also as its partner, stretching back to her time on the San Mateo County Board of Supervisors.
The Chamber also underscored her "commitment to the community" by participating in the annual Progress Seminar and Leadership Program, as well as by recently advocating for federal funding during the pandemic on behalf of Chambers of Commerce.
The Woman of the Year award recognizes women who provide invaluable intellect to the local community via their business/profession, thus enhancing the quality of life for women from all backgrounds to attain their own professional potential, said the Chamber. The organization added that honorees are "active and supportive participants of the Chamber."
Zortman was spotlighted by the Chamber has having provided leadership for the port "through extremely challenging times for the maritime industry, the city and the community." She was also credited as being an "innovative leader and thinker who has identified creative avenues for improving the value and accessibility of the port" as a community and city asset.
During her tenure at the port, which started in 2018, Zortman has introduced public art, advocated for ferry service to Redwood City, suggested improvement to the public marina and fishing pier and worked to get federal funding for emergency preparedness and infrastructure, said the Chamber. She was also recently elected to the board of the California Association of Port Authorities.
Other honorees at the luncheon will include the Chan Zuckerberg Initiative, County Consumer Plumbing and Violet King as the Tom Mohr Champion of Education awardees and the Chair's Person of the Year awardee, who will be revealed at the event.
To purchase tickets to the Chamber's 124th Annual Awards Luncheon click here. Individual tickets are $125; tables of 10 are $1,250; and corporate sponsorships are $2,500. Questions? Contact maggie@chambersmc.org.
Photo of Congresswoman Jackie Speier courtesy of her office.