Chef Robin Wolfgram is a stickler about teaching students to follow recipes exactly. "If you change the ingredients," she says, "you're not making the recipe." It works like a charm when they get to take home perfectly turned-out croissants and cookies after two hours in the kitchen with the maestro. But the way she launched her business almost two years ago had "recipe for failure" written all over it: quit a successful job as a professional chef—just weeks before the Covid pandemic shutdown arrived. No one, of course, foresaw the party-pooping restrictions that would hobble businesses which are all about celebrations, including baking.
But the indomitable Redwood City resident has a glass-half-full outlook: The shutdown allowed her to ramp up slowly, learning how to teach Zoom baking classes in her Redwood City kitchen to wanna-be bakers who were stuck at home. Had she waited to start this year, they'd be back in the office. "The slow pace has let me fine-tune things that I'm trying to do," says Robin, who is also working on improving "The Cake Robin's" online presence.
This story was originally published in the January edition of Climate Magazine. Click here to read the full digital publication.
The wife of Library Director Derek Wolfgram, Robin made cakes and cookies for city departmental staff meetings and other gatherings and got referrals from those well-fed mouths. Customers looking for specialty cakes, elaborately decorated cookies or even someone to cater a private party found her.
She's on Google Maps under "Bakeries" and was surprised one day to get an order from someone driving from Los Angeles who wanted chocolate chip cookies to take to San Francisco.  She met him at Woodside High School and made the handoff.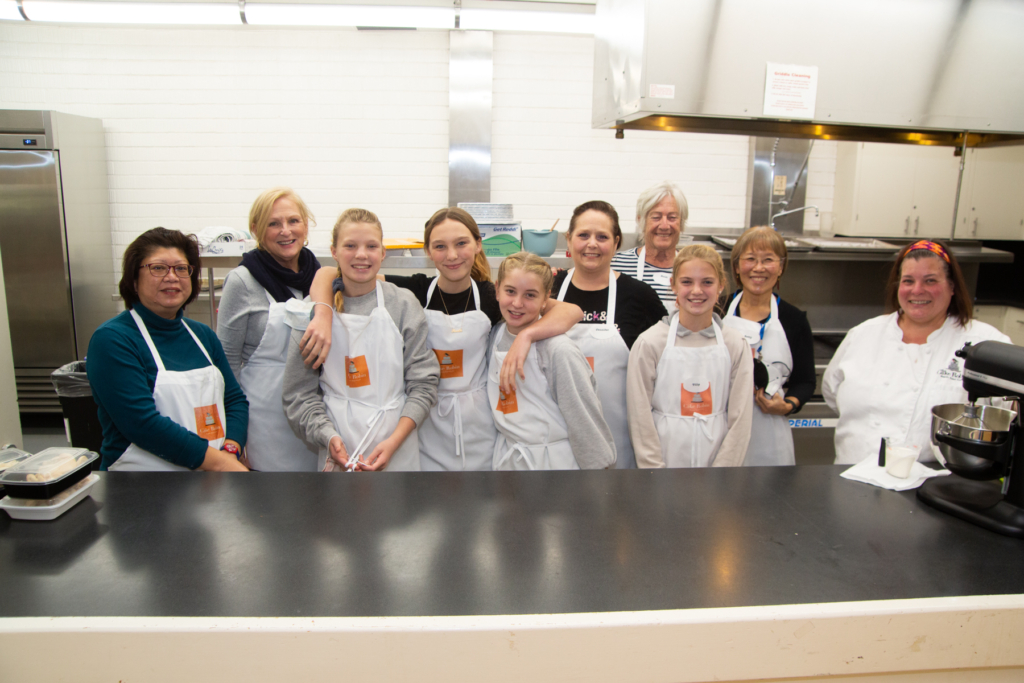 Robin grew up in the Midwest among people who regarded food as "something you have to do. It's not necessarily something you enjoy." Both in college and in their years as a young married couple, she and Derek expanded their horizons, trying new restaurants and recipes, and sharing these new experiences with their friends. (Derek also got into beer-making, something he still does.) The couple moved several times with his library career, and Robin worked in the financial services industry. All the while, the self-taught baker studied and experimented. Her big baking debut, so to speak, was creating nine wedding cakes for Derek's sister's 2006 wedding (eight were centerpieces for the guest tables.)
Robin Wolfgram continued to hone her skills and in 2016, she changed careers and went to work at Sur La Table in Palo Alto, a retailer which also offers cooking classes. Robin began as a kitchen assistant—doing all the prep work for the resident chef—and eventually worked her way up to take that position herself.  She left Sur La Table to go out on her own in February 2020. Teaching allows her to share her love of food and baking, and she began teaching classes last spring through the Parks and Recreation Department—first online and then in person.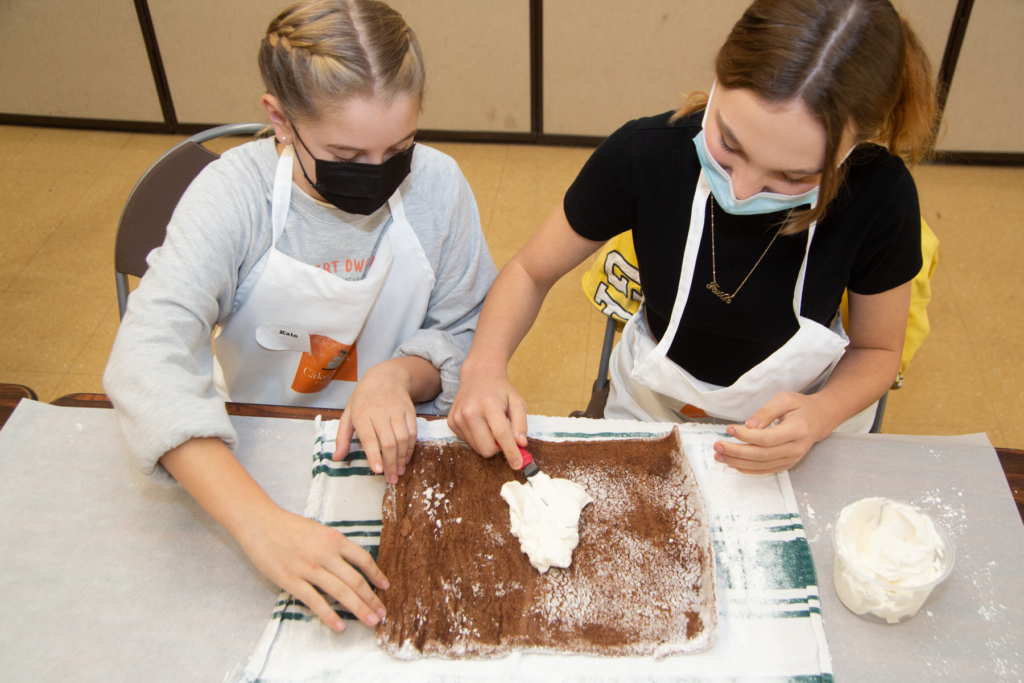 Among her next classes on the menu: how to make croissants and chocolate babka. For kids, there's a four-day baking camp in March on how to make a cake from start to finish. Wolfgram loves to pass on what she's learned over the years and keeps up a rapid-fire patter of tips during her classes—how to weigh dry ingredients on a scale, for example, or to separate an egg. A white almond sour cream cake with "plain old vanilla buttercream" is her favorite—and adding raspberries last summer made it her most popular flavor.  With humans. The owner of an exuberant Carolina Dog mix named Izzy, Wolfgram is also known for her "Pupcakes." She has two recipes, one of which includes pumpkin, applesauce, and peanut butter—with mashed potato or Greek yogurt "frosting."  "They love them," she says. "It's all dog-friendly."
Wolfgram also volunteers with an organization called Cake4Kids, which provides birthday cakes for children who are homeless or are in the foster care system.  Families may be hard-pressed to afford that luxury, says Wolfgram, who tears up talking about being able to provide a memorable cake. For one young man who was about to enter the Marine Corps, she decorated his cake to look like a uniform, with the Corps logo on top. A big Oorah to that!