A search of the home of William Boulier, 38, of San Mateo, who was arrested on suspicion of randomly shooting at a passing vehicle near his home Monday, uncovered an arsenal of guns along with gun parts and gun manufacturing equipment, police said.
Police responded to the area of S. Norfolk Street and Kehoe Avenue at about 11:21 a.m. Monday on a report of a suspect on foot who shot at a random passing car before fleeing southbound on S. Norfolk St. Officers responded and met with the victim, whose vehicle was struck numerous times by the gunfire.
Police began a search for the suspect and were told a person fitting the description was seen in the area of Parkside Plaza.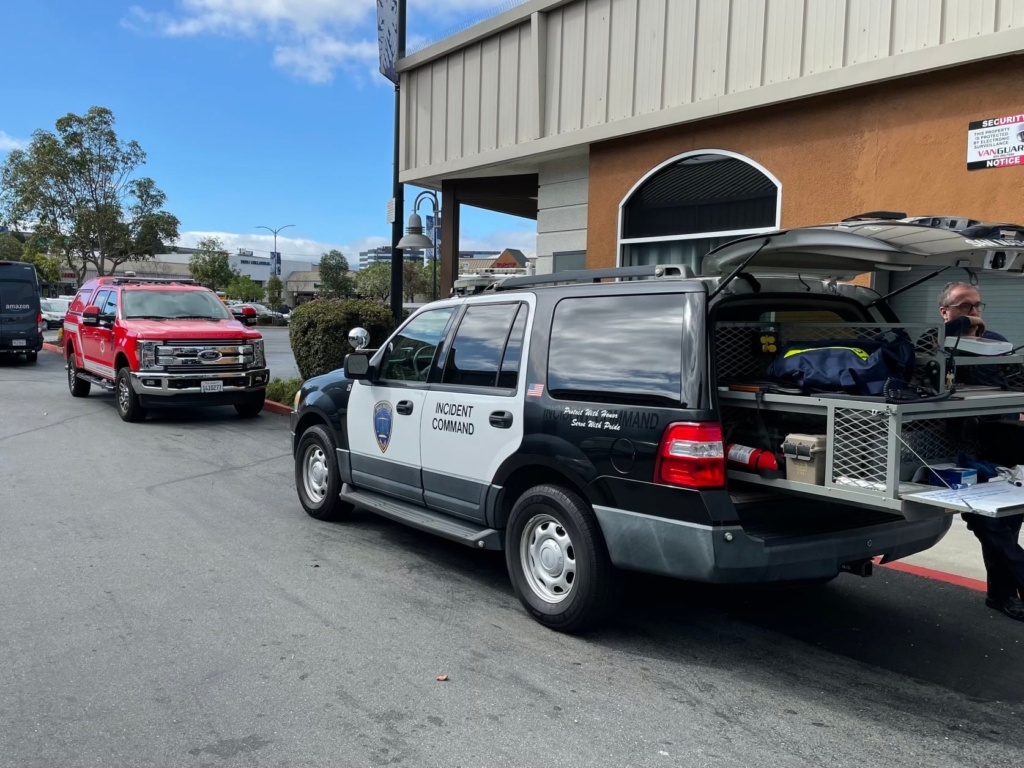 Officers responded to set up a perimeter in the area, but did not locate him. Detectives joined the search and while canvassing the area to interview possible witnesses, they learned of the shooter's identity, police said. With a search warrant, a San Mateo police SWAT team was dispatched to the home of Boulier in the 1300 block of Norfolk Street.
"While awaiting authorization of the search warrant, the subject returned to the home and was contacted by waiting patrol officers," police said.
Boulier was taken into custody without incident and arrested on suspicion of assualt with a firearm and booked into Jail.
After the arrest, detectives searched Boulier's residence and located about 10 functioning firearms, parts and pieces for an additional 10 firearms, over 30 loaded and unloaded gun magazines, thousands of varying brands and calibers of ammunition, and gun manufacturing equipment, police said.
"The firearms and gun parts were both serialized and unserialized ('ghost guns')," police said. "All these items were collected as evidence and firearm charges are pending."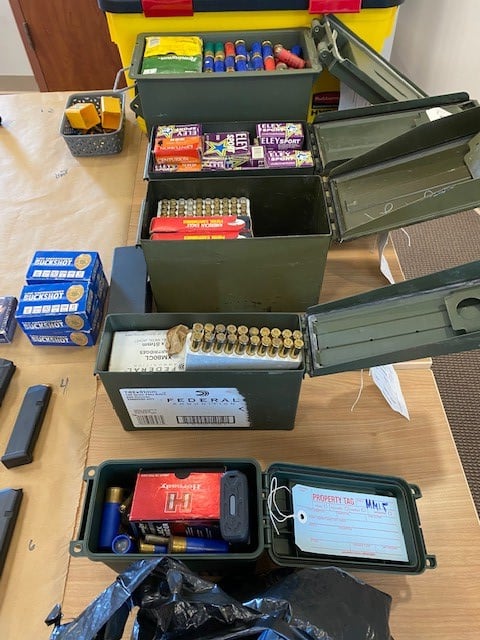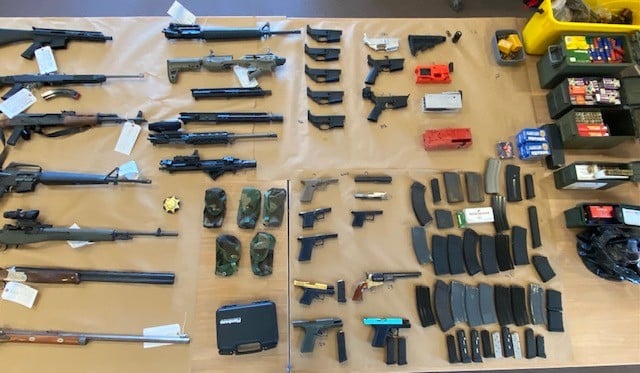 Photos from the scene Monday courtesy of the San Mateo Police Department