The Kopf family, owners of Towne Ford, an Acura dealership and Boardwalk Auto Mall in Redwood City, come by their passion for cars honestly.
It all started in 1917, when Benjamin Kopf Sr. joined the staff of Ford Motor Company's recently opened factory in Buenos Aires, Argentina. Kopf, who was born in the city, eventually established and ran five Ford plants throughout South America. His reputation spread, and company founder Henry Ford himself asked his rising Latin star to build a fresh franchise abroad.
Had either Kopf or Ford possessed a crystal ball, they might have reconsidered the new market: Japan. There, Kopf would achieve great success before finding himself under house arrest during World War II.
Like many during the wave of European immigration to the Western Hemisphere, Kopf's father had come to Buenos Aires from France in the late 1800s. A brewer by trade, he died in 1892, when Benjamin was two years old. His wife remarried a farmer named Alfredo Johanessen, but young Ben didn't take to farm life. His brilliant mind harbored dreams of bigger things than feeding chickens and milking cows. Still, what education he received was by way of a tutor. Even that limited book-learning held contrary to his stepfather's belief that the simple pleasures of hard work in the fields were all one needed in life.
It was far from surprising, then, that Kopf left home at 13, returning to the big city of Buenos Aires. He worked at odd jobs while satiating his desire for knowledge with help from the book collection at the YMCA. Along the way, he discovered a knack for languages, eventually speaking seven: German, Portuguese, Spanish, English, French, Italian and Japanese.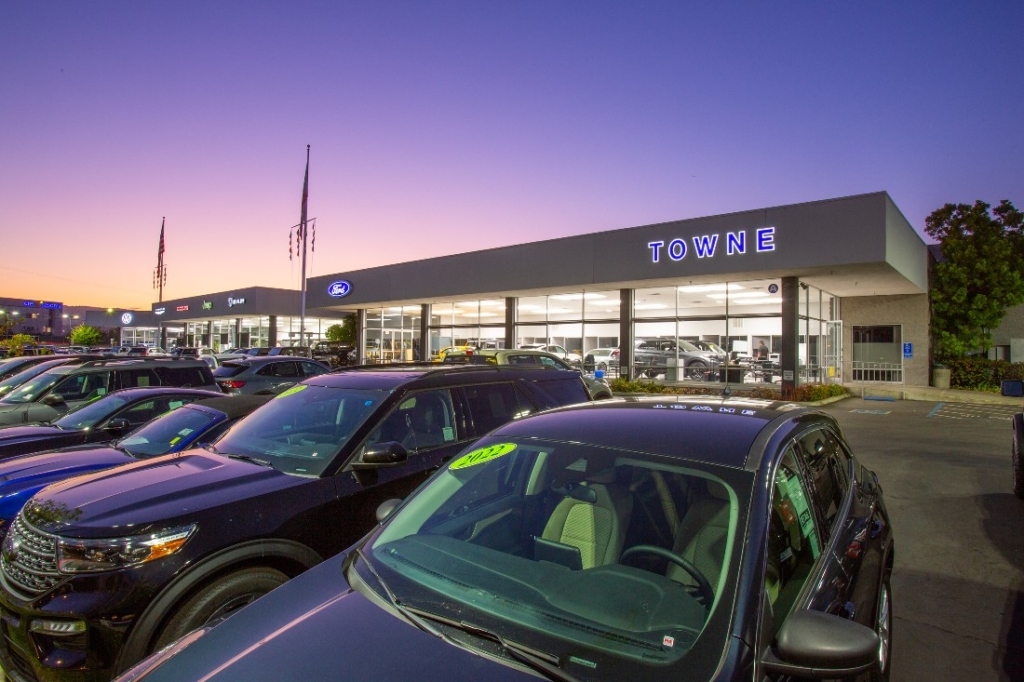 Disciplined and driven, Kopf joined Ford four years after his re-arrival in the city. It didn't take long before the new hire's talents were recognized, and he was elevated to assistant manager of the company's local manufacturing plant. Cars were quickly catching on in Argentina, with Ford pushing out more than 1,000 vehicles a month in a country that didn't have paved roads. By 1921, Kopf was head of a new Brazilian facility before moving to open another in Uruguay a year later—all while managing Ford dealerships in Brazil, Chile, Bolivia and Peru.
A New Assignment
A year later, Kopf was a father of two children, Margarita and Benjamin Jr.  With his wife, Margo, the young executive was ready for new challenges. While in Uruguay, he wrote to Ford, "The satisfaction of work well done, and hope of getting bigger and bigger jobs, are constant inspiration to me and a spur to exert more and better efforts."
Kopf was angling to open a factory in Mexico.
Ford had other ideas.
He had decided his go-getting Argentine was just the man to crack the market in Japan, which had been shut off to Westerners. Undaunted by his then-lack of knowledge about Japanese culture and language, Kopf dutifully gathered up his family and in 1925 sailed for Yokohama, where the new plant would be constructed.
It took years to grasp the Japanese world, but gaining a foothold in the country's auto market was a different matter. In short order, Kopf had Ford number-one in vehicle sales and oversaw 1,150 employees while setting up dealerships in China, the Philippines and French Indochina. In 1929 alone, Ford sold more than 10,000 units built in Japan.
According to a generational history written by grandson Rick, the visionary Kopf believed in modern technology and at one point sought unsuccessfully to introduce commercial aviation to Japan through the Ford tri-motor airplane. Never one to leave money on the table, Kopf was said to have sold the prototype to a Chinese warlord.
For 15 years, Ford boomed in Japan. Its cars became so popular that the royal family visited the Yokohama plant. Benjamin Kopf Sr. was on top of his game, the darling of Ford Motor Company and a respected, influential businessman.
Then came December 7, 1941.
Increasingly alarmed at the unsettling signs of war, Margo and Ben in 1934 had sent Ben Jr. to the U.S. and Margarita to Canada to be educated. Margo followed in 1940, taking residence in Palo Alto, adjacent to where the children had reunited at Stanford.
Soon after the attack on Pearl Harbor, Kopf found himself locked out of his factory, held under house arrest and searching for a way out of Japan. Even though he was an Argentinean citizen, he was a foreigner who ran an American manufacturing facility that had been seized and converted to military production.
Eventually, in 1943, Kopf was released under a prisoner exchange and boarded a series of ships that took him to Shanghai, the Philippines, India, South Africa and Rio de Janeiro before arriving in New York, where Margo met him. After three months of recuperation in Palo Alto, Ford sent the restless Benjamin Kopf Sr. to the assignment he had originally sought: Mexico City. There, he became president, treasurer and general manager of Ford South America and Mexico, where he spent the rest of his career before returning to the Peninsula and retiring in Menlo Park during the late 1970s.
The Next Generation
At Stanford, it was customary for those with wheels to give rides to the less-fortunate hoofing it along Palm Drive between downtown Palo Alto and the center of the campus. That courtesy extended especially from young men to young women. One morning, Benjamin Jr. was driving a shiny new 1940 black Mercury convertible with a red leather interior—a gift from his parents—when he pulled over and offered a lift to a student named Marian Malquist.
"She fell in love with my car," said Ben Jr., with apparent chagrin, on a video his sons taped, "and the romance started from there." He added with a smile, "If I hadn't married Marian, I would have probably become a beach bum."
Ben Jr. sought to join up at the outbreak of World War II, but as a domicile of Japan and non-American citizen of German ancestry, he attracted natural scrutiny. As his son, Ben Kopf III, relates, "The story told to me was that Dad went into the recruiting office and said, 'I want to volunteer.' To which his recruitment officer replied, 'Let's see your I.D.'
"The sergeant looked at Dad's birth certificate and passport and said, 'Are you kidding me?' But then Dad informed the sergeant that he spoke fluent Japanese, German and Tagalog (the basis of standard Filipino). The recruiter's next request was, 'Raise your right hand.'"
Ben Jr. was attached to the Army Intelligence Corps and sent to the Philippines to lead the division there. Before he departed, however, came some unfinished business: He and Marian eloped.
Coming home in 1946, Ben Jr. found he had to compete with swarms of other returning G.I.s for a job. He and Marian decided they would fare better in Mexico City working for Ford under Ben Sr. But after two years in Mexico, Marian had had enough and the couple returned to California to give birth to their first two sons, Richard (Rick) and Robert (Bob) in Menlo Park.
It should have come as little surprise that Ben Jr. found his next job at a Ford dealership.
—
—
The Mercury drop-top that had captured Marian's heart was serviced at Towne Ford in Redwood City. While waiting for his car one day, Ben Jr. struck up a conversation with one of the partners, Ame Cahors, who oversaw the service department. Cahors asked what he was up to, and Ben Jr. admitted he was looking for work. Cahors offered him a position as a salesman. Thus began Benjamin Kopf Jr.'s entry into an auto store he would ultimately own.
Ben Jr. lived by a simple philosophy. "It's important that you be lucky," he said, "and to be lucky you have to work hard. And the harder you work, the luckier you get."
As time went by, Kopf began buying out the other partners, coming to full ownership by 1970. Then he began to expand. Over the next 20 years, he purchased Stanford Lincoln-Mercury in Menlo Park, along with Towne Ford, Towne Mitsubishi and Hopkins Acura with co-owner Steve Hopkins in Redwood City. For a while, he also held franchises to sell Studebakers and the Ford Edsel, and was even a DeLorean dealer.
Win some, lose some.
Ben Jr.'s eldest son, Rick, says his father "could be tough when fighting the unions." On the other hand, Rick adds that he "was known to be a gentleman car dealer." An example: One night, under yellow lights, a customer bought a truck he thought was white. The next morning, he discovered it was pink.  Ben Jr. gave him a refund.
And the Next Generation
Ben Jr. and Marian had four sons: Rick, Bob, Jamie and Ben III. Only Rick pursued a career outside the automobile business that stuck; he became a lawyer, notably chief counsel for Sprint Communications and then chief counsel for the investment arm of the Bechtel family.
Bob rose through the business to own Stanford Lincoln-Mercury in Menlo Park for 33 years while buying another Lincoln dealership in Fresno. Jamie—son number three—is an aviator at heart, having earned a commercial pilot's license by his early 20s. But on the Peninsula, especially, the acorn often falls close to the oak. After college and a stint in the Army as a combat engineer, Jamie, too, entered the automobile business.
"I grew up in a car family," he says. "But my dad said, 'You're not going to work at Towne. Go out and make your own life."
Jamie worked for numerous other dealerships, learning the business with an eye on establishing his own shop. He found that opportunity in 1980 through Bob Kesek, who owned a Volkswagen store in Redwood City. The timing was good from one perspective; Kesek's partner wanted to sell his stake. But the country was in a dramatic recession, with interest rates hitting 20 percent that December. Car sales were sinking fast. Undaunted, Kopf jumped in, believing the economy would turn around.
He was right.
Jamie joined Kesek in a new venture—Boardwalk Group on Convention Way, a street where many envisioned a Redwood City auto row. The young dealership flourished, and the two partners were set to expand in the neighborhood.
Then the cops showed up. The California Highway Patrol took over a large section of the area for its local headquarters, effectively nixing the auto row plan. Still aspiring to grow, Kopf and Kesek began searching for other land. They found it across the freeway, at the site of the former E.H. Bean Trucking and Rigging business on Bair Island Road.
Kesek, a Volkswagen man since the 1950s, wanted to remain one exclusively. But Jamie sought to broaden the firm's offerings.
"I didn't want all our eggs in one basket," he says. "Volkswagen was fine, but I felt the future was in a multi-line." The dealership added the Lotus, Chevrolet and AMC Jeep brands, among others. (American Motors Corp. produced the Jeep from 1970 to 1987, when Chrysler Corp. bought AMC.) Eventually Jamie would expand on his own, creating an auto mall in Reno, where he combined two Honda dealerships and another Acura franchise.
By 1995, with four successful sons, Ben Kopf Jr. was ready to retire. Jamie was building his own auto empire, Rick was lawyering and Bob had his hands full with Stanford Lincoln-Mercury in Menlo Park and other ventures. So, Ben Jr. made an offer to his youngest son, Ben III.
"My dad said, 'I can sell the business or bring a general manager from the outside—which means it will be broke in three years—or do you want it?'" recalls Ben III.
The 50-year-old owner of a successful electronics manufacturing company, Ben III had never imagined he would enter the car business. But after consideration, he agreed to buy Towne Ford. The wrinkle was that his family lived in Great Falls, Virginia. Ben III tried commuting for a year, but quickly discovered the dealership required far more than part-time on-site management. Packing up the family, Ben III returned home to the Bay Area and never looked back. "I enjoy every day I come in," he says.
And the Generation After
The family business has continued for yet another generation. Neither Rick nor Bob's children opted for the auto industry. But Jamie's two sons, Jamie Jr. and Doug, are now the owners and general managers of Boardwalk Auto Mall. Jamie Sr. acts as the director, loosely overseeing operations. Daughter Lindsay heads another Kopf enterprise, a nonprofit that removes trash from Lake Tahoe (see the August issue of Climate).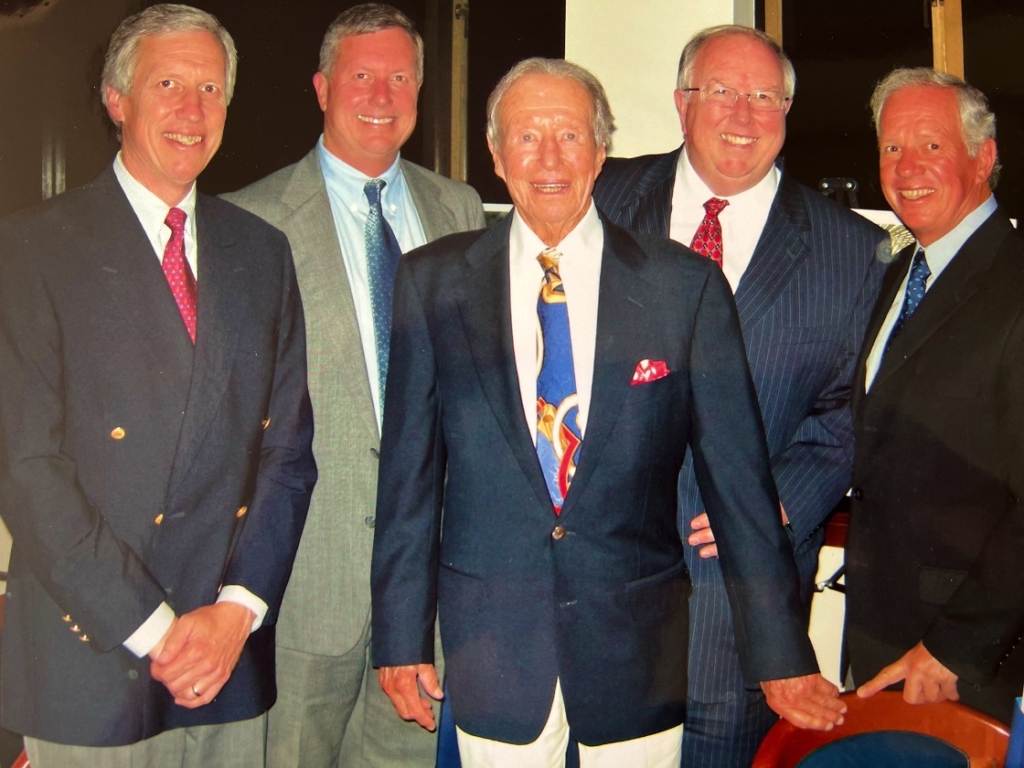 Ben III has two sons of his own, Ben IV and Taylor. After years overseas in the advertising business, Ben IV joined Towne Ford, acting as the internet guru for the company website before becoming general manager of both Towne and Hopkins Acura.
But five years ago, the entrepreneurial bug bit him, as well. Ben IV opened a brewery on Maui, and now lives at the base of the dormant Haleakala volcano, which dominates much of the island's eastern side.
Ben III's other son, Taylor, stayed in transportation but with a different twist. A bicycling enthusiast, he opened and operated two bike shops, one in Mountain View and the other San Mateo, called Cognition Cyclery. The stores were so successful that cycling-industry giant Specialized bought Taylor out. Now, Taylor is the latest member of the Kopf family working at Towne, learning the business from the ground up.
The auto pedigree may run deep in the Kopfs' history, but it hardly defines them. Too many other passions have found their way into their internal-combustion engines: Flying, tech, bicycles, beer, law and their beloved Lake Tahoe.
Perhaps Benjamin Kopf Jr. summed it up best when he said, "For anybody to be happy, they need three things: Someone to love, something to do and something to want."
Argentinian patriarch Benjamin Kopf Sr. would likely agree.