Kristina A. Bell, a San Mateo County Sheriff's Office Captain who has served as chief of police services for the City of San Carlos since 2020, has been named police chief of the Redwood City Police Department, effective June 5.
A lifelong resident of Redwood City, Bell will succeed Chief Dan Mulholland, who is retiring this month after more than 38 years of service to the city.
Bell was recognized for her intimate knowledge of Redwood City. She's worked extensively with youth and diverse communities in Redwood City and North Fair Oaks and speaks Spanish. Her first job was working for the Redwood City Parks, Recreation and Community Services Department at age 16, first during the summers before she was hired full time as a program coordinator. After obtaining degrees from Abilene Christian University and Southwest Baptist University, she spent a year and a half as a site coordinator for after school programs in Redwood City before beginning her law enforcement career with the San Mateo County Sheriff's Office.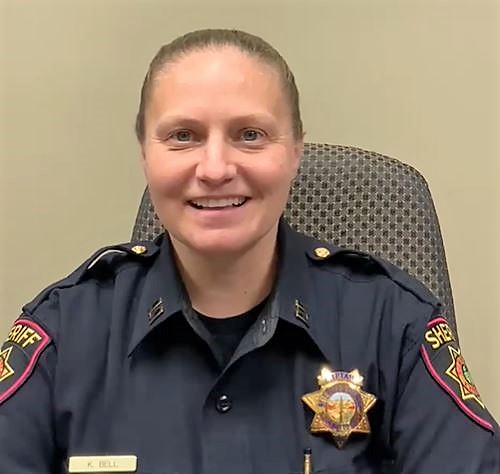 She steadily rose the ranks at the Sheriff's Office, from correctional officer to sheriff's captain. Redwood City officials lauded Bell as a "good listener," a "creative problem solver," and an "authentic and open leader" who has "demonstrated honesty and inegrity throughout her career." Her experience as a mentor and coach will advance professional development at RCPD, the city added.
"Her significant experience and strong track record in building relationships, as well as her commitment to enhancing public safety, will be invaluable assets to our city," City Manager Melissa Stevenson Diaz said.
Bell said her primary objective as RCPD chief is to partner with the City Council, staff and community.
"I will continue to value and practice transparency and listen to all voices," she said. "Together, we can build upon the great foundation that has already been established in Redwood City."