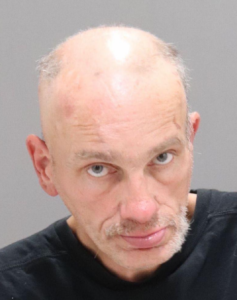 A 51-year-old man is suspected of shattering the front windows of multiple businesses on Laurel Street in San Carlos early Monday, according to the San Mateo County Sheriff's Office.
Deputies responded to a call about a possible burglary of a business in the 600 block of Laurel Street and arrived to find the window of the business shattered. The suspect, identified as Robert Zuill, was located standing a short distance away and stolen items from the business were found "on and around his person," the Sheriff's Office said.
Zuill was arrested and booked into jail, but deputies were called again to Laurel Street about two hours later — this time to the 800 block — on reports of several businesses with front windows shattered.
Deputies used store video footage to connect Zuill to the vandalisms and tacked on additional charges.
The Sheriff's Office says the investigation is ongoing and encourage additional victims or anyone who has information to call the San Mateo County Sheriff's Office Anonymous Tip Line at 1-800-547-2700.