By Kimberly Carlisle
The 90,185 spectators at the Rose Bowl in Pasadena were about to lose their hearing. Minutes before, Briana Scurry, the goalkeeper for the U.S. women's World Cup soccer team, had blocked an attempt by China's Liu Ying in the post-overtime shootout that would decide the championship game on July 10, 1999. Now, with the penalty kicks knotted at four apiece, 31-year-old Brandi Chastain of the U.S. had a shot at history.
Slowly, meticulously, she settled the ball onto the small, white square 12 yards from the goal. She turned, walked back six steps, turned again, paused, and scrunched her forehead. Then she started forward, drew back her left foot and drove the ball toward the upper right corner of the net.
The entire sporting world knows what happened next. Chastain's winning kick matched Bobby Thomson's "Shot heard 'round the world" for the 1951 New York Giants and "The Catch" by Dwight Clark that sent the San Francisco 49ers to their first Super Bowl in 1981. Chastain spun around, raised her head, pumped her fists and yanked off her jersey. Clad in just her soccer shorts and sports bra, she joined her teammates in a celebration that etched a defining image in the continuing progress of women's athletics.
Like virtually every U.S. female athlete over the last 50 years, Chastain got her biggest break when Congress passed the legislation known as the Education Amendments of 1972. Among them was an update to the Great Society-era Elementary and Secondary Education Act of 1965. Title IX in the 1972 law banned sex discrimination in "any education program or activity receiving federal financial assistance."
What a difference those few words would make.
Dreams of a Southern Girl
In 1972, I was 11 years old and a budding swimmer in the Southeast. It was an Olympic year, and my family was living in Knoxville. My father, a career swimming coach, was studying for his master's degree and assisting the men's swim team at the University of Tennessee.
That summer, the women's U.S. Olympic swimming team chose the Tennessee facility for its training camp. Like a little girl peering over the candy counter, I watched practices and collected autographs. Many of my swimming idols to this day populated that team.
None went to college on an athletic scholarship. But that was about to change.
Just seven years later, in 1979, I was one of the nation's top college swimming recruits. Full rides promised a university education pretty much anywhere. I chose Stanford, and the course of my life — along with my small-town, southern view of the world — blew wide-open. I went from being a smart, athletic girl who was ostracized to a smart, athletic woman who was celebrated.
Other than the right to vote, Title IX is the single-most important piece of legislation ever passed for women.
"Other than the right to vote, Title IX is the single-most important piece of legislation ever passed for women," says Nancy Hogshead-Makar, an attorney, activist, author and expert on access and equality in athletics. "In the United States," Hogshead-Makar continues, "education is the ticket to ride. It allows us to transcend social and economic classes, and can change how one fundamentally sees herself and how she understands the world."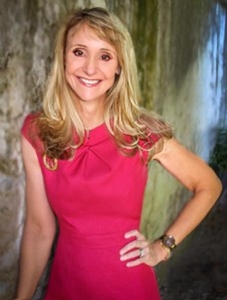 Hogshead-Makar was a world-class swimmer, a gold medalist at the 1984 Los Angeles Olympics who had accepted an athletic scholarship to Duke four years earlier. "My life was profoundly changed," she says, "not just from sports, but by the opportunity for me just to go to college."
Opening Doors at Last
Title IX's most immediate and visible application was to high-school and college athletics, where opportunities for girls and women began steadily increasing in the latter 1970s. A study completed in 2006 documented a nine-fold increase in the number of girls in high-school sports, and more than a 450-percent expansion in college athletics. A 2008 assessment of U.S. intercollegiate sports showed women competing on more than 9,000 teams — approximately nine per school.
And the new opportunities extended beyond campus. "Title IX was the most ridiculous blessing I have ever received, then and now," says Kim Oden, a 1986 Stanford graduate who became a two-time Olympian and member of the U.S. bronze-medal indoor volleyball team at Barcelona in 1992. "Our sport was growing exponentially at the club level and in visibility nationwide," Oden says. "All of a sudden, women's sports became serious."
In the summers between her Stanford years, Oden represented the U.S. in national and international tournaments. Beyond competing in the Olympics, she played the professional circuits in Italy, China, Brazil and Turkey in both indoor and four-person beach volleyball.
"I was able to play volleyball and earn a good living until I was 34," Oden says. "It was a mindset change."
As a swimmer in an earlier era, Anne Warner Cribbs experienced far different circumstances. Growing up in Menlo Park, she won gold at age 14 at the Pan-American Games in Chicago in 1959. The next year, she swam in a preliminary round for the victorious U.S. 400-meter medley relay team at the Rome Olympics. But after, like other young women of her time, she returned to hometown salutes and little more.
She left the pool and later attended Stanford, graduating in 1979. Nearly two decades later, she co-founded the American Basketball League. It was a professional women's organization that operated for two-plus seasons from 1996 to 1998 before folding in part because of competition from the newly formed Women's National Basketball Association, created and backed financially by the NBA.
—
—
"After years of seeing women's college basketball seniors get roses on their home court and then disappear overseas to play professionally, we decided to do something about it," recalls Cribbs, now 77. "We started the ABL so little girls can see themselves as professional basketball players right here at home, and for all the women my age who played three-bounce basketball because in my day it wasn't believed women could run the full length of a basketball court."
More than Athletics
As much as it benefited female athletes, Title IX addressed all aspects of education. As Cribbs says, "It's not just about sports opportunities. It's about finance, medicine, law. The parity Title IX seeks to effect brings women into college in general, and then into the workforce, who wouldn't otherwise have been."
One of those academic and professional fields was music. When Stanford upset Ohio State and Michigan in the 1971 and 1972 Rose Bowls, none of the schools' bands included women. At the time, it appeared the norm; a 2014 article in the Columbus Dispatch reported that before Title IX, "college marching bands typically were reserved for men."
Not that the Stanford band hadn't tried — at least, well, once. Stanford was founded as a coed institution, and a 1947 article in the Stanford Daily invited female musicians to join their male counterparts. It's not clear that any did; until the 1960s, the band was a traditional, fraternal, military-style marching unit. The sixties' dismantling of cultural norms gave rise to the band's irreverent halftime themes and wild scramble formations that many Stanford fans still cherish. Nontheless, women remained absent. Until Title IX.
"By the early 1970s, we were deep in protest of the Vietnam war, and the mindset was anti-establishment," remembers Greg Hall, a retired Southern California banker who played clarinet in Stanford's band from 1971 to 1975. This time, though, it was that very establishment — notably Republican President Richard Nixon, who signed Title IX — that in 1972 was compelling bands and other collegiate organizations to admit women. "Eventually," Hall says, "we fell in line."
In that fall of 1972, freshman Jacki Williams-Jones, another clarinetist, became one of only six Stanford women who took the field with an instrument. A year later, she was the first band member to join Stanford's athletic dance troupe, the Dollies. She says she might not have attempted the latter but for the encouragement of her male bandmates.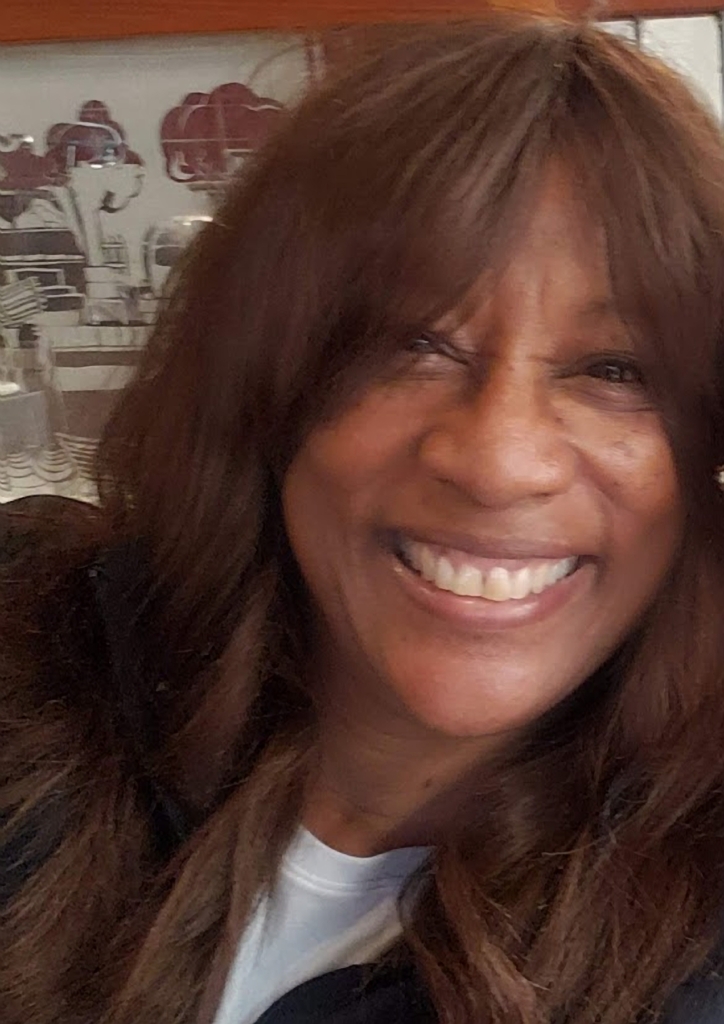 "Those guys my freshman year not only spoiled me; they gave me the courage to try different things," says Williams-Jones, who earned a master's degree in education and spent a three-decade career teaching high-school French. "They continue to this day to be there for me in the best and the worst of times."
The director who oversaw the transition was Dr. Arthur P. Barnes, whose rock-and-roll arrangements turned marching-band music upside down during the 1960s and 1970s. Today, Russ Gavin is the Dr. Arthur P. Barnes Director of Bands at Stanford. For him, having women in the band is a no-brainer.
"Bands are great environments for coeducation," he says. "In their best iterations, they cross the gender spectrum of working together. Music has been historically sexist, and the gendered nature of music is a long-carried burden. I'm thankful for Title IX entering the university landscape. The absence of female voices in an ensemble would be a significant void."
Gavin's assessment of music's historical sexism is well-founded. Although major groups such as the New York Philharmonic and the Philadelphia Orchestra hired women starting in the 1920s, the London Symphony and the Vienna Philharmonic appointed their first female members in 1975 and 2003, respectively. Until perhaps the last 30 years, the jazz world also frequently shunned women other than singers and piano players. It may not be coincidental that current stars such as violinist Regina Carter, clarinetist and saxophonist Anat Cohen and trombonist Natalie Cressman emerged from college music programs post-Title IX.
Splitting the Pie
Whether for music, history or physics, all educational institutions must answer to accountants. The most obvious and difficult challenge for high-school and college athletic departments is allocating funds for women while still supporting men, especially at schools that field expensive football programs. Stanford, an early adopter of Title IX, incorporated women's sports into its previous athletic administration and immediately enlisted the savvy and devotion of its alumni to raise money for scholarships.
Today, the university takes pride in its robust offerings for both women and men. Even so, coaching legend Tara VanDerveer believes the school needs to do more.
"Stanford is still working hard to have gender equity," says VanDerveer, the Setsuko Ishiyama Director of Women's Basketball. "The challenge for Stanford and basically all universities and high schools is built-in bias and the financial challenge.
"Yes, there has been progress," VanDerveer continues. "But we are 50 years into this legislation, and you would be hard-pressed to find any major program in compliance."
An oft-cited criticism of Title IX has been that male athletes in sports beyond football and basketball have paid the price when their programs have been cut to free up money for women's teams.
Hogshead-Makar doesn't buy it. "I had a son first," she says, "and then his twin sisters were born. My son didn't lose anything, but he did have to learn how to share resources. It's part of being a good citizen."
VanDerveer says an ironic result of the rise of women's collegiate athletics has come in the coaching ranks. "One of the unintended consequences of Title IX has been that because coaching women has become lucrative, men have taken a large majority of the jobs," she says. "This is very unfortunate for both the female coaches and the young girls who don't benefit from female role models."
The growing number of men in women's sports has coincided with increased reports of sexual harassment, abuse and assault. Recent cases have involved highly publicized scandals within USA Gymnastics, Michigan State University and San Jose State.
The first legal action that tied harassment to discrimination went to trial in 1980. A group of five Yale students employed Title IX's protections to sue the university over alleged improprieties by a flute instructor, an English professor and a hockey coach. The women lost the case but won their objectives; Yale established a grievance system and the courts agreed that sexual harassment equaled illegal sexual discrimination.
Losing Momentum?
Today, Stanford and many other institutions devote considerable means to sensitivity training as well as investigating complaints and supporting victims. The nationwide initiatives are so sweeping that the term "Title IX" may now stand more for safeguards than opportunities.
That bothers Hogshead-Makar, whose advocacy now includes cases of sexual abuse and assault. She alleges the shift has allowed many institutions to reduce or abandon their efforts toward athletic equality.
Across the United States, 200,000 women are still being denied college opportunities that rightfully belong to them.
"Right now," she says, "across the United States, 200,000 women are still being denied college opportunities that rightfully belong to them."
High schools also appear to be struggling with Title IX. "Despite its 50-year history designed to address inequalities, and despite a massive amount of progress," says Sean Priest, principal of Sequoia High School in Redwood City, "we have not achieved equity."
Nonetheless, he adds, "Title IX has been a valuable compass in guiding us through the challenges — number of teams, facility space, availability of coaches — in offering the valuable and formative experience of sports to more who wish to participate, and in helping us to change outmoded perceptions of what women and men do best."
Title IX's reach has been extensive, but still applies only to educational endeavors that receive federal funds. Other institutions, such as the Olympics, lie beyond its authority.
Hogshead-Makar recently joined a United States Olympic Committee-sponsored commission to address potential abuse of its female athletes. Currently, she and her organization, Champion Women, are also studying Title IX's implications for transgender athletes in women's sports.
"Title IX set clear direction regarding sex, where sex and gender identity are the same," she says. "But now, with fluid gender identity, we have sex and biology — specifically the unfair competitive advantage of testosterone — coming into question."
Produced by both sexes but in far greater volume by men, testosterone affects growth, among other bodily functions. Testosterone-suppression drugs greatly reduce strength, lean body mass and muscle area in transgender women. Earlier this year, however, the International Olympic Committee reversed its previous policy that required at least a year of testosterone suppression for transgender female athletes, and punted the issue to the governing bodies of individual sports.
Reflections of an Athletic Woman
Among Title IX's many successes, it has changed how women view themselves and their accomplishments. Cribbs recalls a telling moment from 1995, when Stanford awarded 2,200 "Block S" varsity letters to women who had competed before Title IX. The university invited three athletes from different eras to speak: Cribbs, the Olympian, who didn't swim for Stanford but graduated in 1979; me, an alumna from 1983; and Anne Wicks, a volleyball player at the time.
"I spoke about having no vision of women athletes attending college," Cribbs says. "You spoke about wondering if you deserved the scholarship you were given and doing everything you could to be worthy of it. Anne Wicks essentially said, 'I earned this, and I deserve it.'"
Title IX's greatest legacy may be twofold. First, it illuminated vast and continuing inequities. That was vital, because before we can create change, we must see the need. Second, and even more powerful, it reinforced and extended our society's fundamental belief in equality: Our belief that as women — for ourselves, our daughters and sons, their fathers and each other — we have and deserve the right to equal play and equal pay. Our belief that that principle extends to everything from playing soccer to playing the trombone, from studying, writing and speaking to coaching and teaching. And perhaps most of all, our belief that we have an inalienable right to receive equal access to education in all its forms, free of harassment and stereotypes.
We'll still working on it. But here's more evidence of progress. To celebrate Title IX's fiftieth anniversary, Stanford this fall will induct Tara VanDerveer and eight other women into the first all-female class in the university's athletic hall of fame.