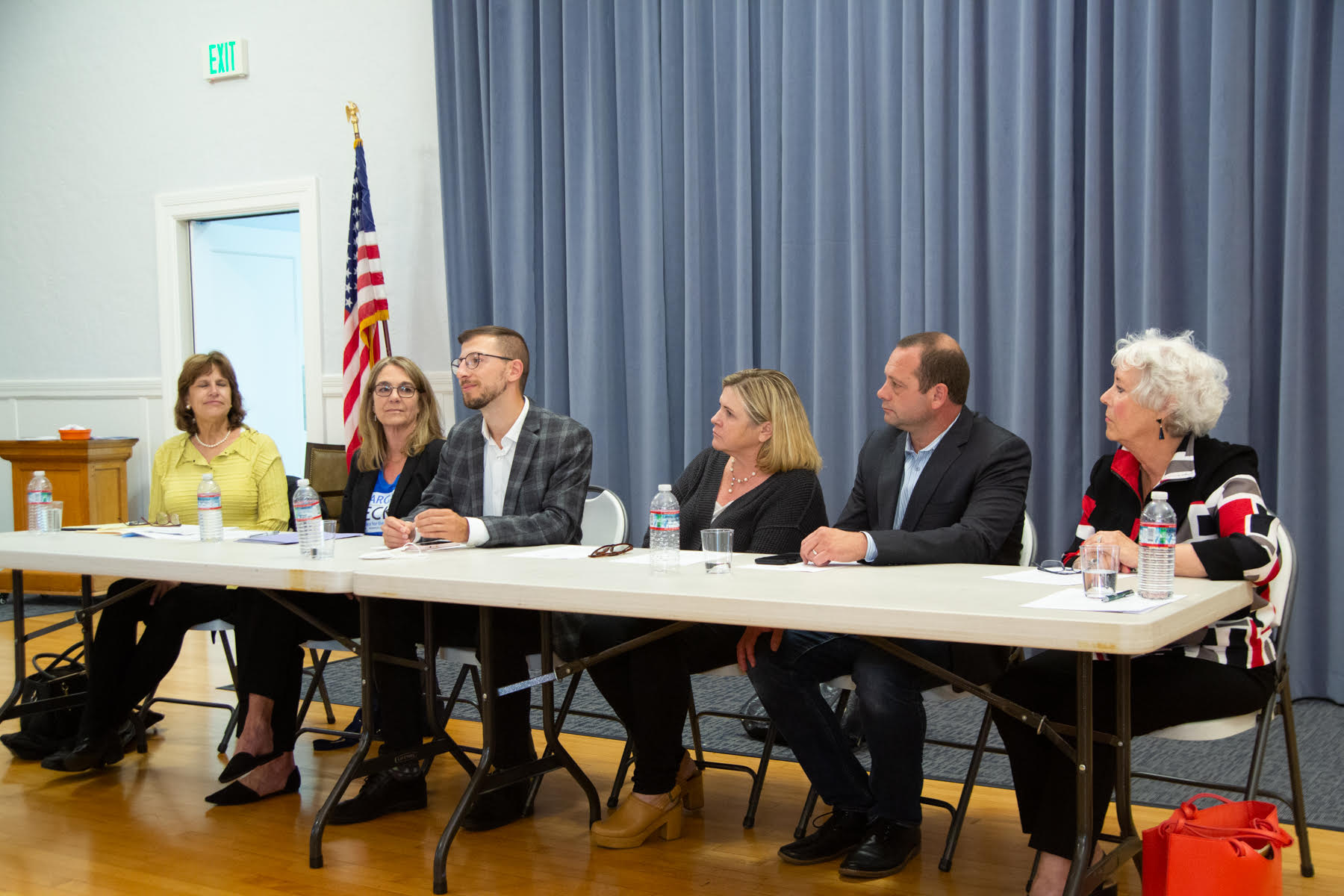 Candidates for the Redwood City Council race perhaps got more than what they bargained for when they appeared at a forum sponsored by the Redwood City Downtown Business Association on October 11.
The audience of business owners peppered current councilmember Diane Howard and aspiring councilors Margaret Becker, Alison Madden, Chris Sturken, Kaia Eakin and Jerome Madigan with complaints about downtown safety, the council's presumed interference with police and understaffing in the police department. And that was just the beginning. Questions concerning housing and homelessness were in the mix, as well.
The candidates offered perspectives on their qualifications, housing, homelessness and the city budget before innocently opening to comments and questions.